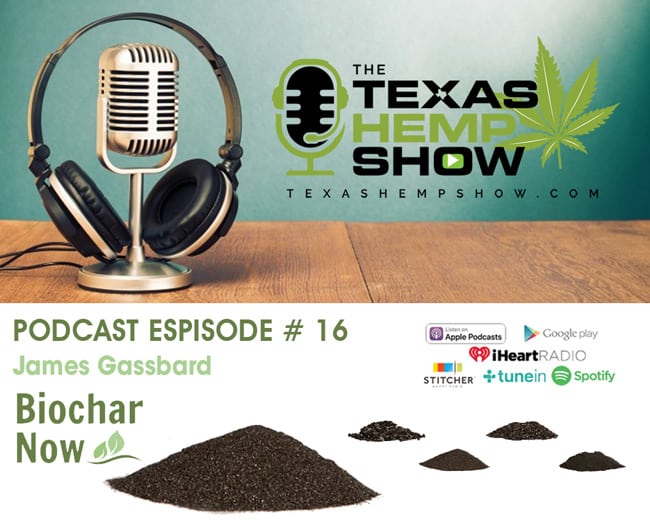 BiocharNow is a pioneer in the biochar industry with strong engineering, manufacturing, sales and administrative personnel focused on making and selling quality biochar on a very large scale. CEO James Gaspard talks with us about the many applications for biochar and tells us about his experience in this space.
To restore the Earth for Humanity 

Biochar Now incorporated in November 2011 with three primary goals in mind:1. Understand biochar's beneficial properties and potential markets
 2. Understand how to consistently make high-quality biochar at a very large scale
 3. Meet the EPA's emissions standards to accomplish these goals, the company turned to existing research, consultants, science and engineering. However, because the industry was quite young, there were many questions that could only be answered by Biochar Now's own research and development. Biochar Now has been awarded eleven patents to date on both our technology and applications of biochar. The company has now successfully proven itself and is undergoing significant expansion throughout North America.
Hey Thanks for the kind words . . I'll try to make that correction

I recommend the Texas hemp reporter ? Be seen and be heard with Russell ✌️

Hey, yall had great coverage of the event, any way yall can email me photo one of your lady photographers…

Hello Stacey, I really enjoyed your article about Shayda and Sydney Torabi at Re-Start CBD. Their cannabis knowledge, enthusiasm, and…

Aw, this was an extremely nice post. Taking a few minutes and actual effort to generate a really good article……