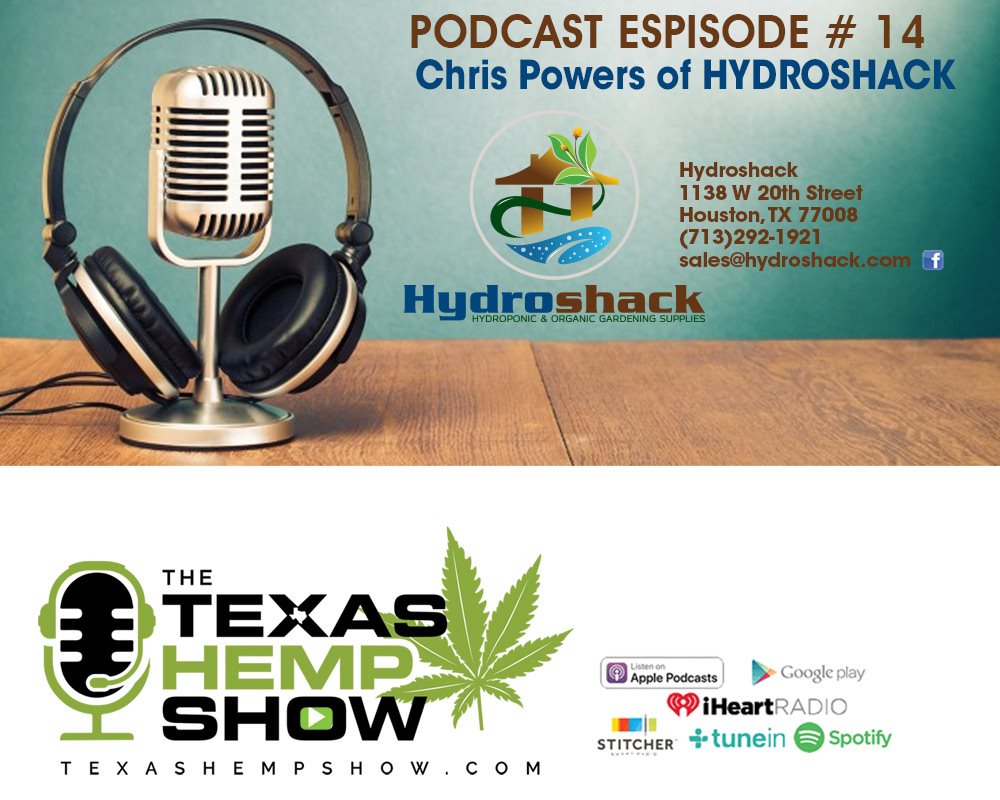 The Texas Hemp Show can also be found on Spotify, Apple Podcasts, Google Podcasts, Stitcher, and Tune-In.

Hydroshack Hydroponics is a hydroponic, aquaponic, and organic supply store located in the Houston Heights. They have a large variety of growing media, nutrients, lighting, heirloom seeds and organic soil. Additionally, they offer the only 100% biodiesel fuel pump in Houston. Known for our customer service, the owners and employees of Hydroshack are happy to offer advice to get you started in your hydroponic growing adventures! Not in Houston? Check them out on-line at http://hydroshack.com and on Facebook at https://www.facebook.com/Hydroshack.Hydroponics.Houston
Chris Powers talks with Jessie & Russell about the 2020 season and what we can expect with the
upcoming spring grow for Texans in 2021. For more information on Chris and his staff send an email to
sales@hydroshack.com or call them at 713-292-1921.
Hey Thanks for the kind words . . I'll try to make that correction

I recommend the Texas hemp reporter ? Be seen and be heard with Russell ✌️

Hey, yall had great coverage of the event, any way yall can email me photo one of your lady photographers…

Hello Stacey, I really enjoyed your article about Shayda and Sydney Torabi at Re-Start CBD. Their cannabis knowledge, enthusiasm, and…

Aw, this was an extremely nice post. Taking a few minutes and actual effort to generate a really good article……