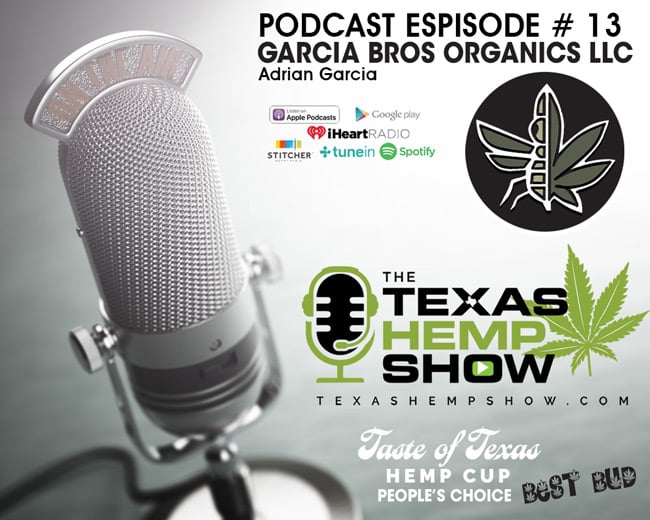 Adrian Garcia Farms, owned and operated by Adrian Garcia, is located in the west Texas town of Big Spring. Adrian has farmed cotton for the last three years on 200 acres of 100% USDA Certified Organic farmland. When the 2018 Farm Bill was signed, allowing for the cultivation of hemp, he turned his sights towards becoming one of the first organic farmers to grow hemp in Texas. He built a couple of greenhouses, sourced reliable CBD genetics and went through the USDA's rigorous organic certification process and started growing hemp.
Garcia Bros Organics: 100% USDA and Texas Department of Agriculture Certified Organic Hemp Flower!
We discuss his celebratory win at the recent Taste of Texas Hemp Cup as Adrien and his family won the PEOPLES CHOICE award for flavor profile for his 2020 Berry Blossom flower.
I think the regulated cannabis industry should only be the medicinal side, where patients want and require stricter manufacturing and…

Hey Thanks for the kind words . . I'll try to make that correction

I recommend the Texas hemp reporter ? Be seen and be heard with Russell ✌️

Hey, yall had great coverage of the event, any way yall can email me photo one of your lady photographers…

Hello Stacey, I really enjoyed your article about Shayda and Sydney Torabi at Re-Start CBD. Their cannabis knowledge, enthusiasm, and…