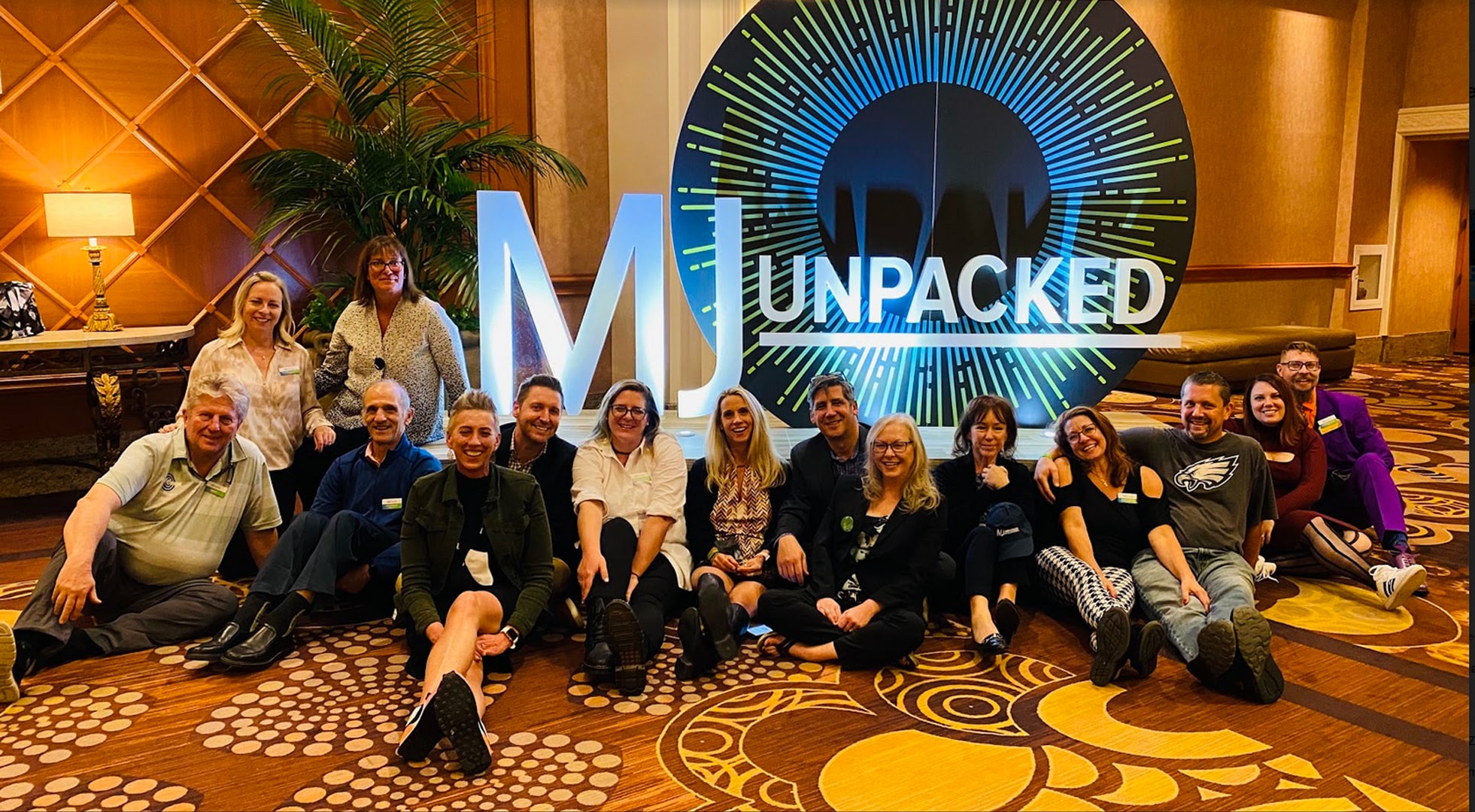 Post Event Stats
MJ Unpacked debuted October 21 & 22nd at the Mandalay Bay Convention Center.
Event data
The event hosted 2545 total delegates.
1054 retailers/verticals
504 brands, manufacturers, processors, cultivators
105 distributors/delivery services
426 accredited investors
Last Prisoner Project
Over 1,000 tickets were sold to the MJ Unpacked Benefit Concert featuring the Blues Brothers & Sacred Hearts with 100% of the net proceeds donated to Last Prisoner Project.
Over $70,000 was raised to benefit Last Prisoner Project through the concert and event action.
Items were auctions from the Event floor that were donated by Green Broz, Cova Wellness Center, and Cannabis BPO.
Two individuals donated $12,000 each to get on stage and sing Soul Man. They were both part of the GrowGeneration team.
Sponsors of the concert were GrowGeneration, Bubba Kush Wellness, LabWare Inc, Bhang Corporation, RedBird Bioscience, Budler, Planet Canit, Symphony Grow, and Ascend Wellness.
Next Event
New York CIty, May 4th & 5th, New York Hilton Midtown
About MJ Unpacked
All it takes is a spark. Premiering October 21 & 22 2021, MJ Unpacked is the first cannabis event of its kind that places passionate cannabis retailers and THC CPG brands at the center of it all, with unique opportunities to connect, collaborate and access capital. In a newly imagined format, executives are free to learn from fellow professionals, explore expansion opportunities and prepare to be competitive in a national market. MJ Unpacked is produced by Jage Media, Inc. For more information, please visit: https://mjunpacked.com
I think the regulated cannabis industry should only be the medicinal side, where patients want and require stricter manufacturing and…

Hey Thanks for the kind words . . I'll try to make that correction

I recommend the Texas hemp reporter ? Be seen and be heard with Russell ✌️

Hey, yall had great coverage of the event, any way yall can email me photo one of your lady photographers…

Hello Stacey, I really enjoyed your article about Shayda and Sydney Torabi at Re-Start CBD. Their cannabis knowledge, enthusiasm, and…