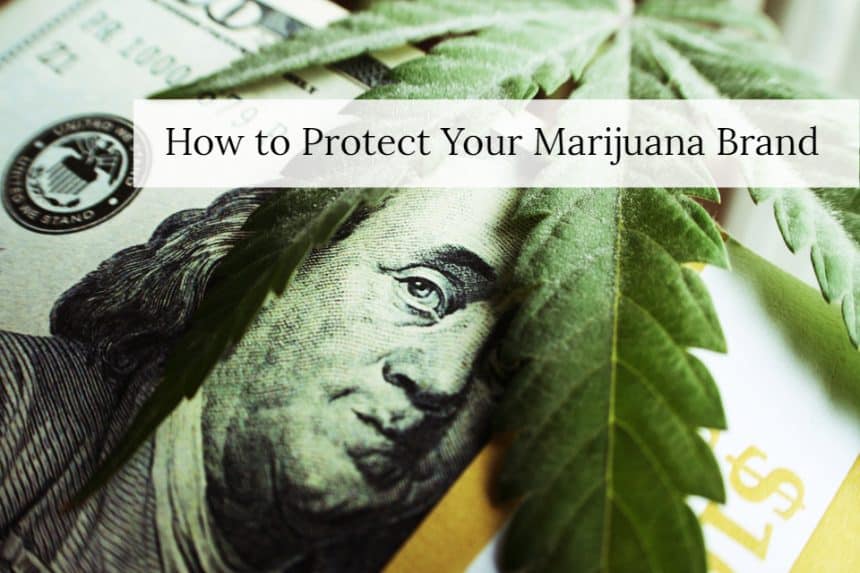 Hemp businesses are booming throughout the nation as legalization is expanding on both the federal and state level. Hemp, or Cannabis sativa L., was banned in the United States for approximately 80 years until Congress passed the 2014 Farm Bill. On December 20, 2018, President Trump signed into law the Agriculture Improvement Act of 2018, more commonly known as the 2018 Farm Bill, which permitted states and tribal nations to participate in hemp production programs and removed hemp from scheduling under federal drug control laws, leading to a resurgence of this non-psychoactive, cannabinoid-rich plant in America.
Due to these recent changes in federal and state laws, hemp goods are being sold into commerce to consumers across the nation. Hemp businesses seeking to capitalize on this monumental legal transition need to ensure that their brand is protected, which can be accomplished by obtaining a trademark with the United States Patent and Trademark Office (USPTO). Easier said than done.
Trademarks Overview
A trademark is a type of intellectual property most often consisting of a word, phrase, or logo that identifies the source of ownership of one's goods and/or services and legally differentiates such goods or services from others in the industry. Obtaining a federal trademark provides the trademark owner the exclusive right to use the trademark nationwide and allows the owner to pursue an infringement action against others for using an identical trademark or a trademark that is confusingly similar for ordinary consumers.
Regulatory Considerations
The 2018 Farm Bill removed "hemp," and cannabinoids derived from hemp, such as cannabidiol (CBD), from the Controlled Substances Act's (CSA) definition of "marihuana." See 21 U.S. Code § 802. "Hemp" is now defined as "the plant Cannabis sativa L. and any part of that plant, including the seeds thereof and all derivatives, extracts, cannabinoids…with a delta-9 tetrahydrocannabinol concentration of not more than 0.3 percent on a dry weight basis." 7 U.S. Code § 1639o. Thus, properly sourced hemp and CBD are no longer controlled substances under the CSA. In response to this statutory change, and in light of the growing rates of filings for hemp-derivative goods, on May 2, 2019, the USPTO issued Examination Guide 1-19 for trademark applications for cannabis and cannabis-related goods and services.
The USPTO's examination guidelines establish that the 2018 Farm Bill removes the CSA as a ground for refusal for registration of trademark applications filed on or after December 20, 2018 (the date the 2018 Farm Bill became law), that include lawfully sourced hemp or CBD goods containing less than 0.3% THC. Where use in commerce commenced prior to December 20, 2018, the USPTO will allow applicants to amend their filing date to that date, and, if needed, to amend their filing basis.
Although the 2018 Farm Bill and the USPTO's Examination Guide have paved the way for hemp/CBD trademark applications, the 2018 Farm Bill explicitly preserved the United States Food and Drug Administration's (FDA) authority to regulate products falling under the purview of the Federal Food, Drug and Cosmetic Act (FDCA). The FDA maintains that it is illegal to include CBD and THC products subject to the FDCA, including foods and beverages, or to sell CBD and THC products as dietary supplements, because the substances were investigated and approved as active drug ingredients. See 21 U.S.C. § 331(ll). Consequently, the USPTO, which defers to the FDA's stance, will refuse registration for any ingestible good subject to the FDCA that contains CBD and/or THC.
In contrast, the FDA has provided guidance on its website that the sale and marketing of cannabis-derived cosmetics is permissible, so long as these goods are not drugs or adulterated, misbranded, or intended to affect the structure or function of the body, or to diagnose, cure, mitigate, treat or prevent disease. In turn, the USPTO currently permits registration of trademarks for hemp-infused cosmetic or topical goods that are compliant with the regulations of the FDA and 2018 Farm Bill. This is an interesting anomaly, as cosmetic goods are certainly subject to the FDCA.
Registering Hemp/CBD Trademarks
The first step in attempting registration of a hemp or hemp-derivative goods or services trademark with the USPTO is selecting a registerable trademark for your goods and/or services. Trademarks are categorized on the sliding scale of distinctiveness, ranging from highly distinctive marks (fanciful and arbitrary, and suggestive marks), to merely descriptive marks, which merely describe an ingredient, characteristic, quality, or feature of the goods or services. See TMEP § 1209.01.
Fanciful marks are those that have been invented solely for functioning as trademarks (e.g., EXXON); arbitrary marks are comprised of terms that have actual meaning but do not suggest or describe characteristics or purposes of the goods or services (e.g., APPLE for phones); and suggestive marks are those that require imagination or thought in reaching a conclusion regarding the nature of their goods or services (e.g., COPPERTONE for sunscreen). See id. at § 1209.01(a). These "inherently distinctive marks" are typically registerable on the USPTO's Principal Register, assuming availability of the mark. Meanwhile, merely descriptive marks are those that simply describe ingredients, qualities, characteristics, or uses of the goods or services, and such marks are almost always refused registration by the USPTO under § 2(e)(1) of the Trademark Act, 15 U.S.C. § 1052(e)(1). See id. at § 1209.01(b). Therefore, choosing a highly distinctive trademark is advisable, as this increases the likelihood of registration with the USPTO.
Next, it is strongly recommended to conduct a comprehensive trademark search report to ensure your trademark does not present a potential "likelihood of confusion" with any other trademarks. Under US trademark law, "likelihood of confusion" is the standard for trademark infringement. A full domestic clearance search report provides records from both federal and state databases, as well as common law databases, including domain names and company registries and use of similar trademarks on social media platforms and the Internet. If unable to conduct such a report, it is suggested to at least perform a preliminary search on the USPTO's Trademark Electronic Search System (TESS) to help determine whether a bar to registration from a similar mark may apply; however, this free search is not nearly as thorough as the comprehensive search report and requires complex Boolean search methods to be effective.
Trademark clearances searches prior to adoption of a mark are critically important because commencing use on an identical, or confusingly similar trademark, could lead to getting sued for trademark infringement, a lawsuit that, on average, costs about $375,000.00 to defend. Moreover, based on §2(d) of the Lanham Act, an Examining Attorney may conclude an applicant's trademark is confusingly similar with a registered trademark regarding the specified goods or services and issue a "§2(d) likelihood of confusion" refusal. See TMEP § 1207.01.
After the appropriate search, you must create an account with the USPTO to apply for the trademark via the Trademark Electronic Application System (TEAS). If the applicant is currently using her trademark in commerce, meaning sales or shipments across state lines to bona fide purchasers, in conjunction with her goods and/or services, the applicant should select the Use in Commerce filing basis under Trademark Act Section 1(a); however, if the applicant is not currently using her trademark, but has a bona fide intention to use it in conjunction with her goods and/or services, the applicant should select the intent-to-use filing basis under Trademark Act Section 1(b). Further information on the USPTO's mandatory fees and timelines for processing trademark applications and maintaining registrations may be accessed on the USPTO's website.
As noted above, due to the FDA's stance regarding the illegality of CBD and/or THC as dietary supplements or additives to consumables, it is not recommended to apply for trademarks that may include such goods or services until the FDA provides further clarity. However, an applicant can strategically position herself to protect her trademark by fully excluding CBD and THC from such goods, apply for the relevant classes, and await said FDA guidance. Currently, registration of trademarks for compliant, non-ingestible CBD/THC goods are permitted by the USPTO.
If the applicant's trademark includes the phrase "HEMP," "CBD," or a similarly descriptive cannabis-related term, a USPTO Examining Attorney may require the applicant disclaim such term. This disclaimer would simply indicate the applicant does not claim exclusive rights to said descriptive portion of the trademark. Lastly, be prepared for any potential USPTO-issued office actions, as the registration process is subjective since different Examining Attorneys are assigned to various trademarks.
Conclusion
Hemp companies should certainly consider filing for a federal trademark to ensure they can protect their brands. Trademarks are appreciable assets, and their worth grows with the company as more consumers begin to recognize the brand. Due to the complexities in obtaining federal trademarks for the cannabis and hemp industries currently, guidance of counsel is strongly recommended.
Paul Stevenson is an associate attorney with Ritter Spencer PLLC who practices trademark law and represents clients in all facets of the cannabis and hemp industries, including dispensaries, growers, processors, manufacturers, retailers, and more.
I think the regulated cannabis industry should only be the medicinal side, where patients want and require stricter manufacturing and…

Hey Thanks for the kind words . . I'll try to make that correction

I recommend the Texas hemp reporter ? Be seen and be heard with Russell ✌️

Hey, yall had great coverage of the event, any way yall can email me photo one of your lady photographers…

Hello Stacey, I really enjoyed your article about Shayda and Sydney Torabi at Re-Start CBD. Their cannabis knowledge, enthusiasm, and…