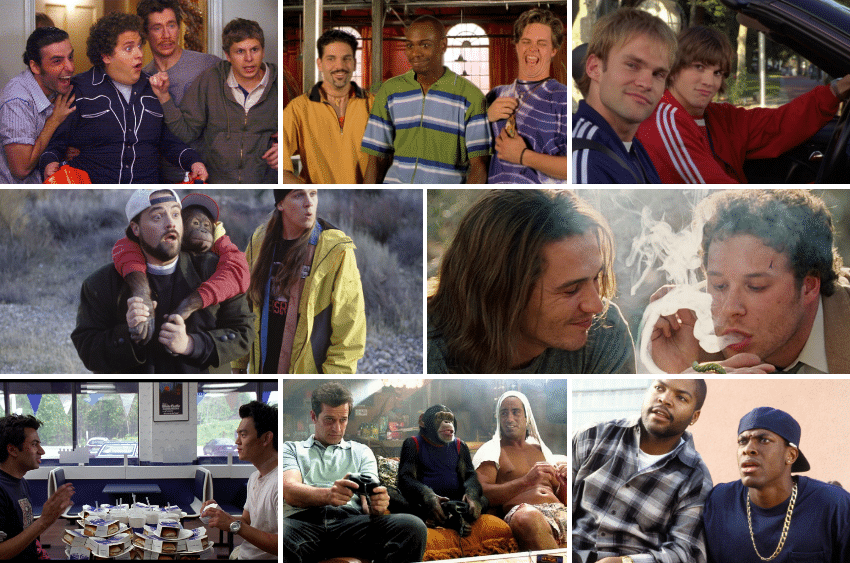 Remember the days when smoking marijuana was a secret hobby that people went to great lengths to conceal? Thankfully, those days are far behind us. With marijuana-shaming being a thing of the distant past, celebrities are being more candid about their love for cannabis than ever before. Besides just using it, they are advocating for its legality and concocting their own plant strains and canna-businesses. 
Here's our list of the top 15 celebrity stoners in America today, according to their own words.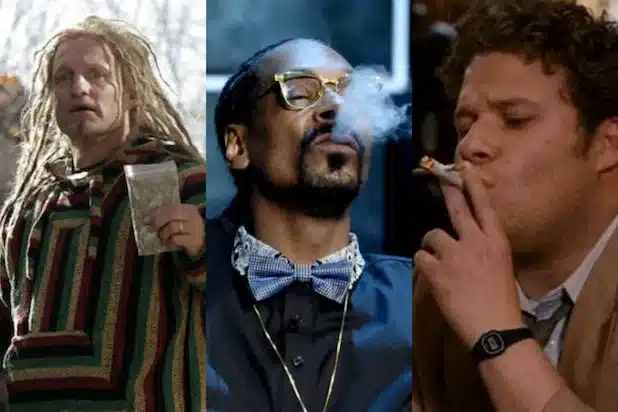 1. Willie Nelson (@willienelsonofficial)
"I don't know anybody that's ever died from smoking pot. Had a friend of mine that said a bale fell on him and hurt him pretty bad, though." — Willie Nelson to The Rolling Stone in 2019
Let's go ahead and get Willie Nelson out of the way, as the man is a leafy-green legend. He has been extremely vocal about his cannabis use for decades, and he is even rumored to have smoked marijuana in the Texas Governor's mansion. To celebrate his love for hemp, Willie launched his own CBD brand called Willie's Remedy that sells infused coffee, tinctures, teas and more.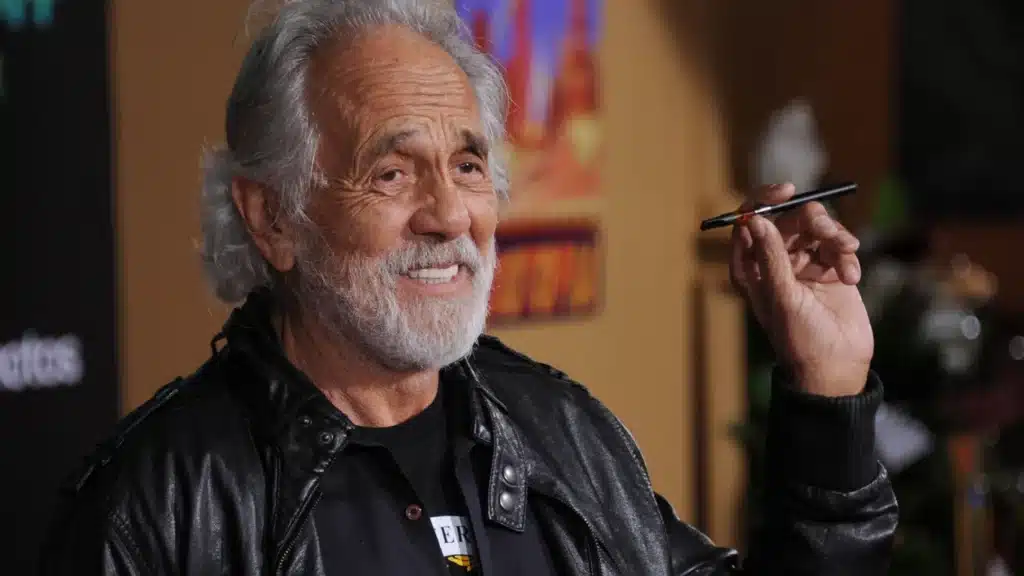 2. Snoop Dogg (@snoopdogg)
"This weed is mine, get your own bag." — Snoop Dogg's Weed Iz Mine lyrics
Snoop is a famous rapper (not to be confused with blunt wrapper). But if the shoe fits, he will definitely wear it, because Snoop has never been shy about his cannabis consumption. He never misses an opportunity to blow huge clouds of pot smoke in his music videos or during public appearances.
3. Cheech Marin & Tommy Chong (@cheechmarin & @heytommychong)
"I take a toke, and all my fears go up in smoke." — Cheech & Chong, 1978
We'll go ahead and lump Cheech and Chong together, as it's difficult to imagine one without the other. Everyone's favorite Mexican-American pot-smoking duo has been entertaining people for decades. With nearly half a century of public weed consumption under their belts, they're basically America's stoned great uncles. Tommy Chong takes his stonership very seriously, which is why he launched his own cannabis brand, Chong's Choice, in 2015.
4. Shelby Chong (@funnyshelby)
"Such a great charity event and so much fun when u take a gummy bear." — Shelby on Instagram in May 2019
Everyone knows that couples who toke together stay together, and Shelby and Tommy Chong have been married since 1975. Their relationship is filled with warm hugs and fluffy nugs, and Shelby's Instagram is laced with many weed innuendos.
5. Matthew McConaughey (@officiallymcconaughey)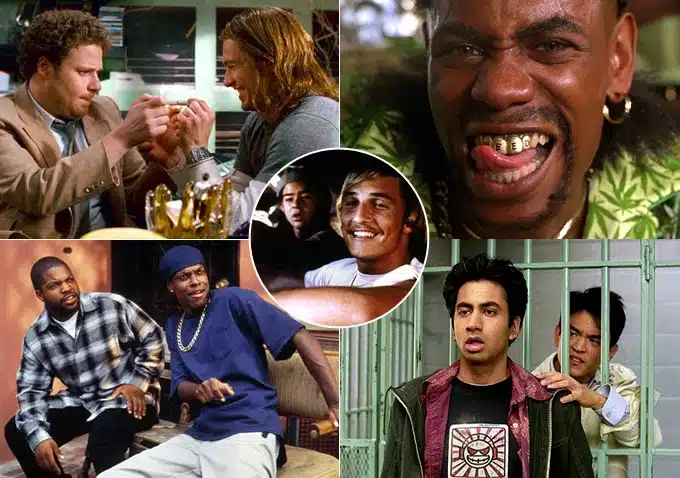 "Say man, you got a joint? … It'd be a lot cooler if you did." — Matthew McConaughey as David Wooderson in Dazed & Confused, 1993
As the man who was featured in one of the most well-known stoner flicks of all time, who didn't see this coming? McConaughey's pot use isn't confined to the movies, though. In 1999, he was arrested for possession of marijuana, and his 2020 autobiography "Greenlights" contains several ganja references.
6. Joe Rogan (@joerogan)
"Marijuana has made me a more sensitive person. It's enhanced my feelings on the positive aspects of community, and made me more affectionate and compassionate." — Joe Rogan, 2019, via Instagram
Joe Rogan shares about his marijuana usage on all of his social media accounts as well as his podcast, The Joe Rogan Experience. Through the years, he has been a very vocal advocate for the legalization of marijuana.
7. Seth Rogen (@sethrogen)
"I've never gone to a movie and thought, 'man, I wish I was less stoned right now." — Seth Rogen, 2008 on The Daily Show
As the mastermind behind Pineapple Express, it's no secret that Seth Rogan loves to toke up. In 2019, he co-founded Houseplants, a cannabusiness that sells three of Rogen's favorite strains: Diablo Wind, Pink Moon and Pancake Ice. The brand also sells home goods, like ashtrays and ceramics.
8. Wiz Khalifa (@wizkhalifa)
"I'm rolling up another joint as soon as the weed's gone." — Wiz Khalifa's Weed Farm Lyrics
Wiz Khalifa is one of the most unabashed stoners around. His cannabis line, Khalifa Kush, sells flower, pre-rolls, vapes, edibles and concentrates. He also launched his own line of stoner munchies called HotBox by Wiz.
9. Martha Stewart (@marthastewart)
"Of course I know how to roll a joint." — Martha Stewart to Andy Cohen in 2013
Let's face it — hanging out with Snoop Dogg makes anyone a stoner by association. Through a partnership with Canopy Growth, Martha launched her own CBD line in 2020 that offers gummies, supplements and, most recently, beauty products. Even if Martha isn't sparking up from sunup to sundown like her partner in crime Snoop, one thing's for certain … if you ever get the chance to try her brownies, you better take it.
10. B-Real (@breal)
"We always considered ourselves the champions of cannabis culture in terms of hip-hop and mainstream music. We reference it in the music whenever we get a chance. — B-Real, 2021, cypresshill.com
The Cypress Hill frontman (whose real name is Louis Mario Freese) is very enthusiastic about his cannabis use. He chain smokes joints on the Dr. Greenthumb podcast, which is hosted on his YouTube channel, BRealTV. He is also a leading cannabis entrepreneur, owning six Dr. Greenthumb dispensaries.
11. Soleil Moon-Frye (@moonfrye)
"What is better than to get completely blazed and stare at the Starburst Galaxy?" — Soleil Moon-Frye, 2021 on the Dr. Greenthumb Podcast
You may know her as Punky Brewster. In 2021, she released a Hulu documentary about her life called Kid 90, where she spoke openly about blazing bowls with other 90s teen stars back in the day. While she didn't partake in marijuana during her appearance on the Dr. Greenthumb podcast last year, she did admit to having a strong contact high and reminisced back to the days when she was known by the nickname "Punky Blunts."
12. Kirsten Dunst (@kierstendunst)
"I drink moderately, I've tried drugs. I do like weed." — Kirsten Dunst, 2009 to Britain's Live Magazine
Kiersten Dunst is ready to Bring it On. (The bong rips, that is). Although she admits she isn't one to spend all day stoned, she has publicly advocated for the legalization of marijuana calling America's laws against it "ridiculous."
13. Elon Musk
"Am considering taking Tesla private at $420. Funding secured." — Elon Musk, 2018, via Twitter
In 2018, Elon Musk caught a lot of flack after he smoked pot on Joe Rogan's podcast. He later called that decision "not wise," but really — who cares what people think when you're worth hundreds of billions of dollars?
14. Rihanna (@badgalriri)
"Kush rolled, glass full…I prefer the better things!" — Rihanna, 2012, via Twitter
Rihanna isn't shy when it comes to publicly indulging in cannabis. The Barbadian singer and lingerie designer once rolled a blunt on the bald head of her bodyguard at the Coachella music festival.
15. Lady Gaga (@ladygaga)
So I was weed for Halloween. BEST COSTUME EVER, IT'S SO FUN. Princess High the Cannabis Queen." — Lady Gaga, 2012 via Twitter
Long before starring in the 2021 flick "House of Gucci," Lady Gaga was using marijuana to get her creative juices flowing. During a 2011 60 Minutes interview, she revealed to Anderson Cooper that she smokes a lot of pot while writing music.
There are far more fine flower children that could be included on this list. In fact, Woody Harrelson, Brad Pitt and Chelsea Handler each get an honorable mention. Be sure to follow them all on Instagram to make your feed a little greener.
—
_______________
Rachel M. Nelson
Writer, Videographer, Designer
Organic Search Specialist
www.creative4hire.com


I think the regulated cannabis industry should only be the medicinal side, where patients want and require stricter manufacturing and…

Absolutely, we need to expand TCUP and provide folks with alternative natural therapy that actually works.

This is Dan Bowling, I think I am registered for the sky to soil solutions program for January 26th at…

This is the most in your face display of Corruption ever displayed by any of the states that issue licenses…

Hey Thanks for the kind words . . I'll try to make that correction