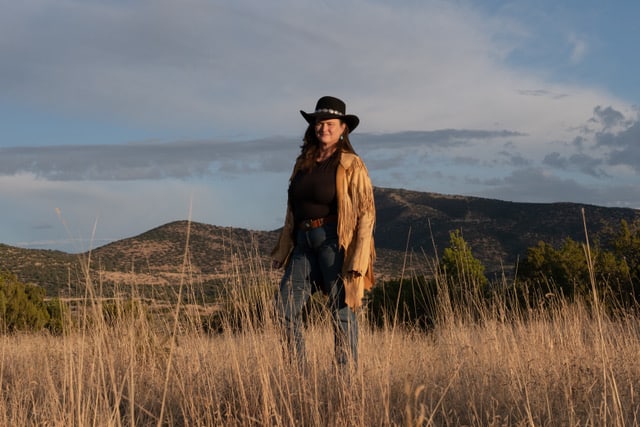 Texas has two big names on the ballot for AG Commissioner in November. Meet the incumbent challenger, Susan Hays.
If you've been in the cannabis space since Texas went hemp, you likely know of her. If you don't, at least one other person in your connection for hemp in Texas does. Susan Hays is a prolific attorney in Texas that has been at the forefront of cannabis legislation for quite some time. Hays was heavily involved in the crafting of the original language of the Texas hemp bill HB1325 in the 86th regular legislative session.
Susan was named the first cannabis Super Lawyer® in the state of Texas, and continues to be a top attorney in the state of Texas on the topic. Hays has been involved in many other highly prolific cases in the state such as issues with voting in the state and women's healthcare.
Hays latest case she was involved in revolved around the smokable hemp ban language from DSHS and created by the legislature with HB1325. The state ruled that the legislature's language was constitutional per the state constitution and federal guidance, but that the DSHS language would have its injunction upheld as the agency dropped their argument. Hays has stated there are limits on what DSHS can add. So it's likely that they realized they were possibly exceeding their limits as an agency.
Susan's family has been ranching in the West Texas areas since shortly after the Civil War in the US. She's a fifth-generation Texan. She and her husband own land outside of Alpine Texas which is southwest of Fort Stockton where they have been experimenting with growing both hemp and hops. She's noted that her family over the years had started to find a balance between farming/ranching and becoming educated in other industries in order to continue their legacy in the area. Her generation being the ones that left the area for the cities to get higher education and better paying wages. The area has been known for cattle and cotton.
Americans and Texans have not only seen the global economy change, but the Texas economy as well. Along with changing geographical issues that have been arising from recurring droughts in Texas, Hays has seen the need for farmers and ranchers to diversify what they grow or raise. Being dependent on one or two items alone will eventually cause a town and its residents to suffer long term.
On the issue of cannabis though, Hays really dispels the notion that moving the plant towards a legalization direction is a societal disaster waiting to happen. A phrase advocates have used is that the sky is not falling from legalizing anywhere. And Susan is quick to point that out as well. The writing is on the wall. All Texas has to do is read it and be smart about expanding cannabis laws, and Susan feels she is best equipped to do just that as an attorney who understands agriculture.
Susan notes that leadership roles in Texas with their failure to deal with cannabis reform the right way has caused issues. Their failure to adequately fund criminal justice has created a void in the state's ability to identify and test dangerous black market products. Susan has pointed out several times in discussions that funding for police education and training is vital to the success of these programs and the safety of the citizens in the state as well. When these mechanisms aren't utilized correctly the market will always fill a void where there is money to be made. Hays points out that Texas's failure to get ahead of the market only allows the black market to expand while good cannabis operators are at a disadvantage.
She's publicly stated as well that our forensic crime labs in the state are seriously underfunded. These same labs lack the ability to test mystery substances or do full spectrum analysis on possibly dangerous items such as black-market vape pens. These same labs are already having difficulty processing rape kits and dangerous drugs quickly.
Hays has positioned herself that the state of Texas needs to fund criminal justice and legalize cannabis the right way. Susan believes that a healthy cannabis regulatory regime should focus on some core values:
Cannabis should not be regulated more heavily than other products unless there is a valid scientific, medical, or public safety reason to do so.
The regime should promote public health and safety while creating economic opportunity for as many Texans as possible.
Regulations and taxation should accomplish a clear goal without economically burdening the industry ⎯ or patients.
As Susan Hays puts it: Farming is hard, ethics should be easy
Hey Thanks for the kind words . . I'll try to make that correction

I recommend the Texas hemp reporter ? Be seen and be heard with Russell ✌️

Hey, yall had great coverage of the event, any way yall can email me photo one of your lady photographers…

Hello Stacey, I really enjoyed your article about Shayda and Sydney Torabi at Re-Start CBD. Their cannabis knowledge, enthusiasm, and…

Aw, this was an extremely nice post. Taking a few minutes and actual effort to generate a really good article……