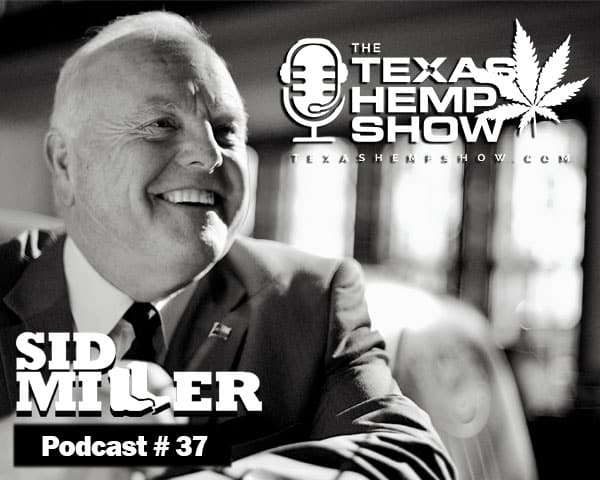 Agriculture Commissioner Sid Miller
An eighth-generation farmer and rancher, Sid Miller is the 12th Commissioner of the Texas Department of Agriculture (TDA). He has devoted his life to promoting Texas agriculture, rural communities and the great state of Texas.
Born in De Leon, in Comanche County, in September 1955, Sid Miller graduated with honors from Tarleton State University in Stephenville with a Bachelor of Science degree in Vocational Ag Education.
A recognized community leader, Miller was first elected to the House of Representatives in 2000. He quickly earned a reputation as a staunch defender of Texas agriculture, constitutional freedoms and individual liberties for all Texans.
I think the regulated cannabis industry should only be the medicinal side, where patients want and require stricter manufacturing and…

Hey Thanks for the kind words . . I'll try to make that correction

I recommend the Texas hemp reporter ? Be seen and be heard with Russell ✌️

Hey, yall had great coverage of the event, any way yall can email me photo one of your lady photographers…

Hello Stacey, I really enjoyed your article about Shayda and Sydney Torabi at Re-Start CBD. Their cannabis knowledge, enthusiasm, and…