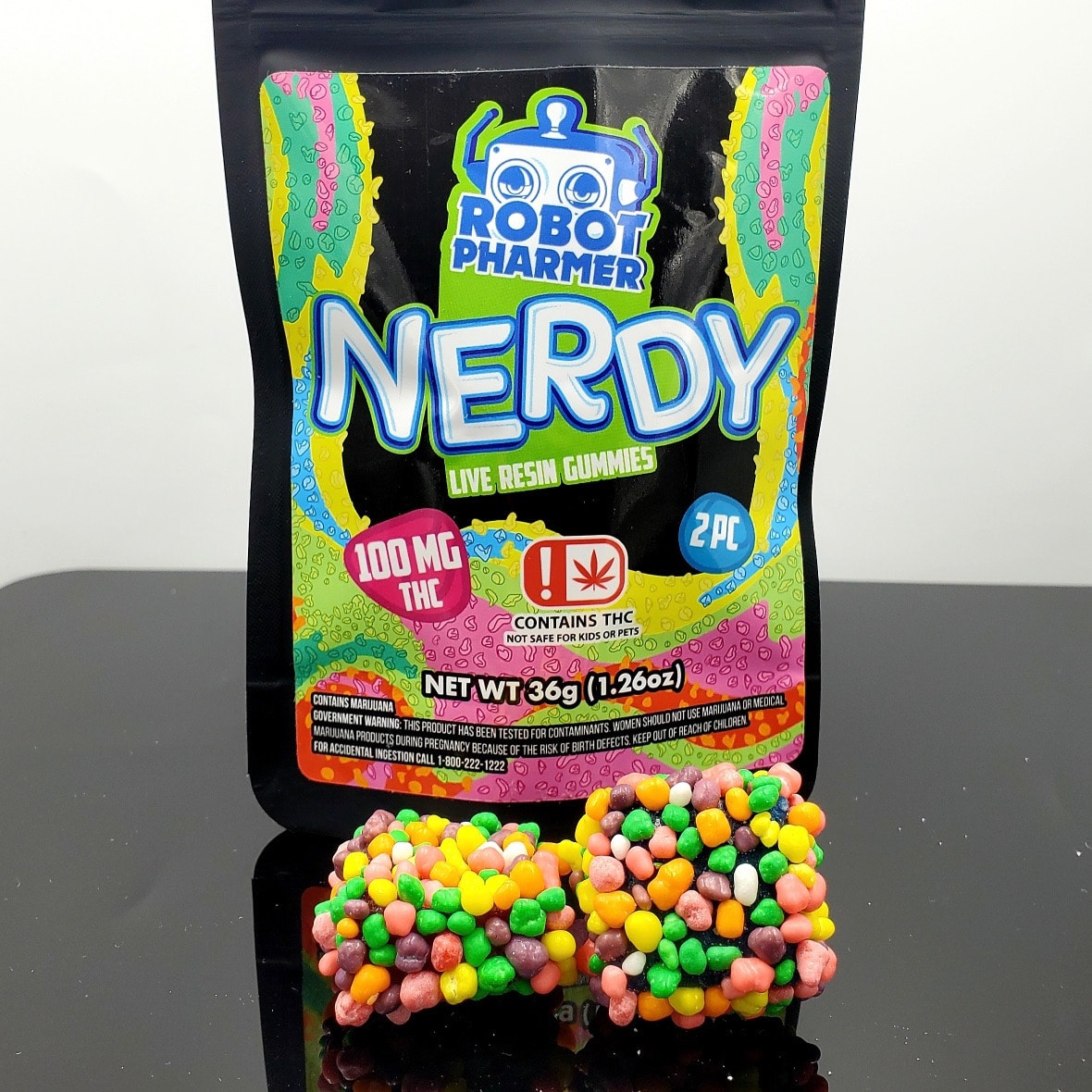 By Misty Contreras
Texas Hemp Reporter: When did you begin farming?
Robot Pharmer: We began farming in September of 2018, immediately after our licenses were granted. The founders are Jeff Ely, Isaac Ramirez, Josh Wheat and Brandt Hamilton.
THR:Where are you located?
RP: Our farm and extraction lab are on a 20-acre property in Broken Bow, OK. The first of our 2 dispensaries, Robot Pharmer Dispensary, is located in Broken Bow as well. Broken Bow is in the southeast corner of the state near the borders of Texas, Louisiana and Arkansas. Our 2nd location is in Tulsa, Oklahoma. We have a warehouse on the edge of downtown that has our Tulsa dispensary, as well as our cannabis kitchen, a processing lab and a small container grow for pheno hunting. 
THR: Can you describe your growing/processing operation?
RP: We grow indoor and in greenhouses. We have 5 indoor grow buildings consisting of 40 lights each. We grow organically in raised beds using living soil. We have three 3000-sq. ft. greenhouses also grown in living soil.
As far as processing, we process our own product through hydrocarbon extraction. We began the extraction portion of the business about 1 year in (Sept 2019). We make concentrates such as diamonds, batter, budder, shatter and sauce. We also utilize these concentrates to make vape cartridges, RSO and edibles. Our live resin edibles are a favorite here in Oklahoma! We recently won 2nd place for edibles at the High Times Oklahoma Cannabis Cup for our Robot Pete's Live Elixir. It is a live resin syrup that can be added to any drink or beverage. We have an amazing chef, Branden Bentley, who has taken marijuana edibles to another level! Chef Branden utilizes real fruit purées and other great ingredients to create the best-tasting edibles around. On top of the great flavor, we use live resin cannabis oil. Most cannabis edibles are made using THC distillate. The problem with THC distillate is that many of the other cannabinoids and terpenes are lost through the distillation process. Live resin is a full-spectrum cannabis oil. Whatever was in the strain of flower shows up in the live resin oil. This is why the effect of our edibles is more like the effect you feel from the actual flower.
THR: And what is the origin story of Robot Pharmer?
RP: Our partner, Josh Wheat, created the brand Robot Pharmer originally as a cannabis culture brand featuring great artwork, apparel, posters and stickers. His vision was to create a global cannabis brand to help de-stigmatize medical cannabis and the industry as a whole. He decided a character would be the perfect way to do this. That is when the idea of Robot Pete was born…a robot "pharmer" who could educate people on all aspects of medical cannabis. Once he came to this revelation, Josh was on a mission to find an artist that could pull off his vision. Eventually he came across John Ortiz, an artist out of Los Angeles, California, that had helped several mainstream streetwear brands get off the ground.  With Josh's vision and John's artistic talent they created a series of art pieces that would eventually become the base of the company we have built here in Oklahoma. 
When this opportunity came about in Oklahoma, the 4 of us decided to partner up and apply for licenses. Brandt owned a property with a couple buildings and a couple cabins. We applied for our 3 licenses and to our surprise we were approved for all 3! I say surprised because at the beginning it was taking a real shot in the dark. No one really knew if the state of Oklahoma was going to do what it said it would do and approve anyone who qualified or, because of the volume of applicants, only accept a certain number of us. Luckily for us it was the former. As soon as our licenses were approved Jeff and Isaac moved up from Austin, and Josh moved down from Seattle. Together, the 4 of us began building and growing. After our first crop was ready, Jeff and Josh drove all throughout the state meeting dispensary owners and getting our flower on to their shelves. That is how it all started. Today we are on the shelves of over 100 dispensaries in the state. 
For more information, visit robotpharmer.com, or in person at 1212 E 1st St in Tulsa, or 208 S Park Dr in Broken Bow, OK.
I think the regulated cannabis industry should only be the medicinal side, where patients want and require stricter manufacturing and…

Hey Thanks for the kind words . . I'll try to make that correction

I recommend the Texas hemp reporter ? Be seen and be heard with Russell ✌️

Hey, yall had great coverage of the event, any way yall can email me photo one of your lady photographers…

Hello Stacey, I really enjoyed your article about Shayda and Sydney Torabi at Re-Start CBD. Their cannabis knowledge, enthusiasm, and…