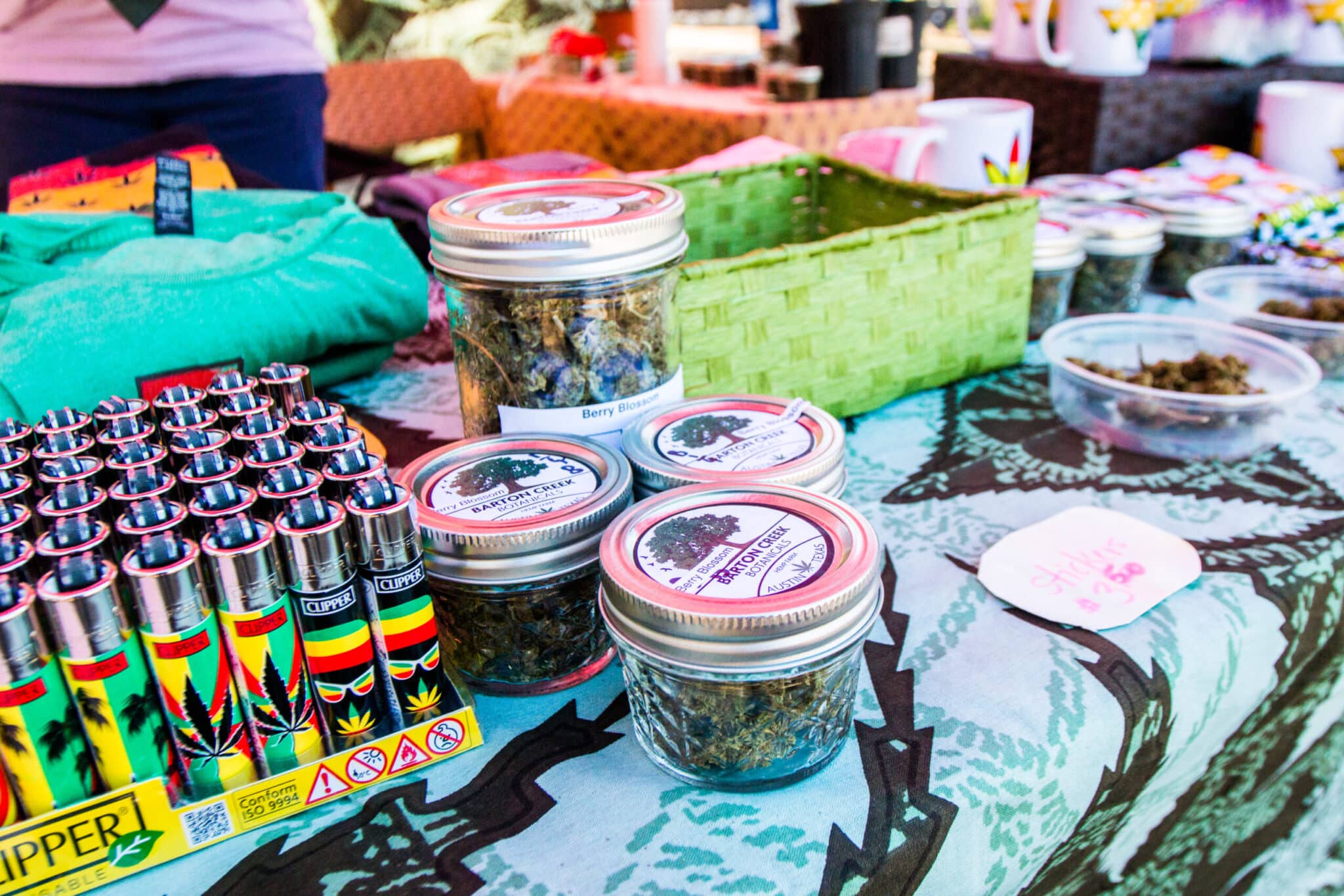 CBD use has exploded across the country to the point where consumers are mind boggled at the sea of choices. Some patients who it could greatly benefit from CBD, decided early in the game that it's over-priced snake oil because they bought a shady off brand at the local 7-11 two years ago that did nothing. Thankfully since then, the market has shaken out to make room for legitimate brands that specialize in reducing inflammation, anxiety, PTSD symptoms, epilepsy, depression, neuropathy, spasms and more.
Even small towns across the country have a CBD shop these days because it is such an effective natural way to self-medicate. They range from sleek and clinical to funky and fun, and
depending on what you are comfortable with you can find a shop to fit your needs. When choosing products, it's best to consult with an expert, but doing your own research online is a great place to start. A reputable manufacturer will provide lab tests; either a QR code on the bottle will lead to itemized batch identified results from a certified lab, or you can find them on the product website. Look for individual tests that show a current dated result naming the specific product you are considering.
Herbal Root Collective in Austin, TX brings their shop to farmer's markets in the Austin area with an expert who can recommend the right product and dosage for you. With a background in medicine, founder and product developer Caitlyn Hendricks says that the majority of her clients are older folks who suffer from arthritis, bursitis, and high blood pressure. All their products are lab tested and offer a variety of applications from lotion and oil, to roll on, gummies and smokable flower.
Instead of Starbucks, take a field trip to the groovy CBD coffee and snack shop, LazyDaze In Pflugerville, TX. It is veteran owned and operated by Shaunie Haynes and Ken Nance, who offer an extensive variety of goodies from CBD infused Laura Palmers to Cool Beans, Dude coffee and pet treats. If you are in the industry or provide a service, check out their 420 B to B event in Jefferson, TX. You must contact the owners for an invite to this private event.
Restart CBD is an Austin dispensary owned and operated by three sisters who work with certified organic farmers to create alternative remedies to achieve self-healing. They offer a colorful array of edibles including salt water taffy, peanut butter nugs, cold brew, caramels and Delta 8 brownies and chocolates that make taking medicine yummy.

CBG, or cannabigerol, like its cousin CBD, is a powerful non-psychoactive cannabinoid that can be helpful in relieving symptoms of glaucoma, treating inflammatory bowel disease (IBD), alleviating inflammation in multiple sclerosis, protecting the nerves in Huntington's Disease, and inhibiting the growth of carcinogenic cells in the colon. According to a study on PubMed.gov, CBG had a positive effect on intraocular tension, a main risk factor in glaucoma. But unlike CBD and THC, CBG does not cause conjunctival erythema and hyperemia, making it a preferable treatment. Green Mountain Flower Company in Austin, TX offers a 1,000 mg tincture available in the shop or online.
From the plethora of CBD brands available, deciding what is right for your needs is a process of exploring and learning about this amazing medicine that can relieve a laundry list of symptoms. If your traditional medications are no longer satisfactory in relieving pain and suffering, it is worth the time and money to take your health into your own hands by getting in touch with a reputable CDB dispensary today, for advice and more information.
Hey Thanks for the kind words . . I'll try to make that correction

I recommend the Texas hemp reporter ? Be seen and be heard with Russell ✌️

Hey, yall had great coverage of the event, any way yall can email me photo one of your lady photographers…

Hello Stacey, I really enjoyed your article about Shayda and Sydney Torabi at Re-Start CBD. Their cannabis knowledge, enthusiasm, and…

Aw, this was an extremely nice post. Taking a few minutes and actual effort to generate a really good article……