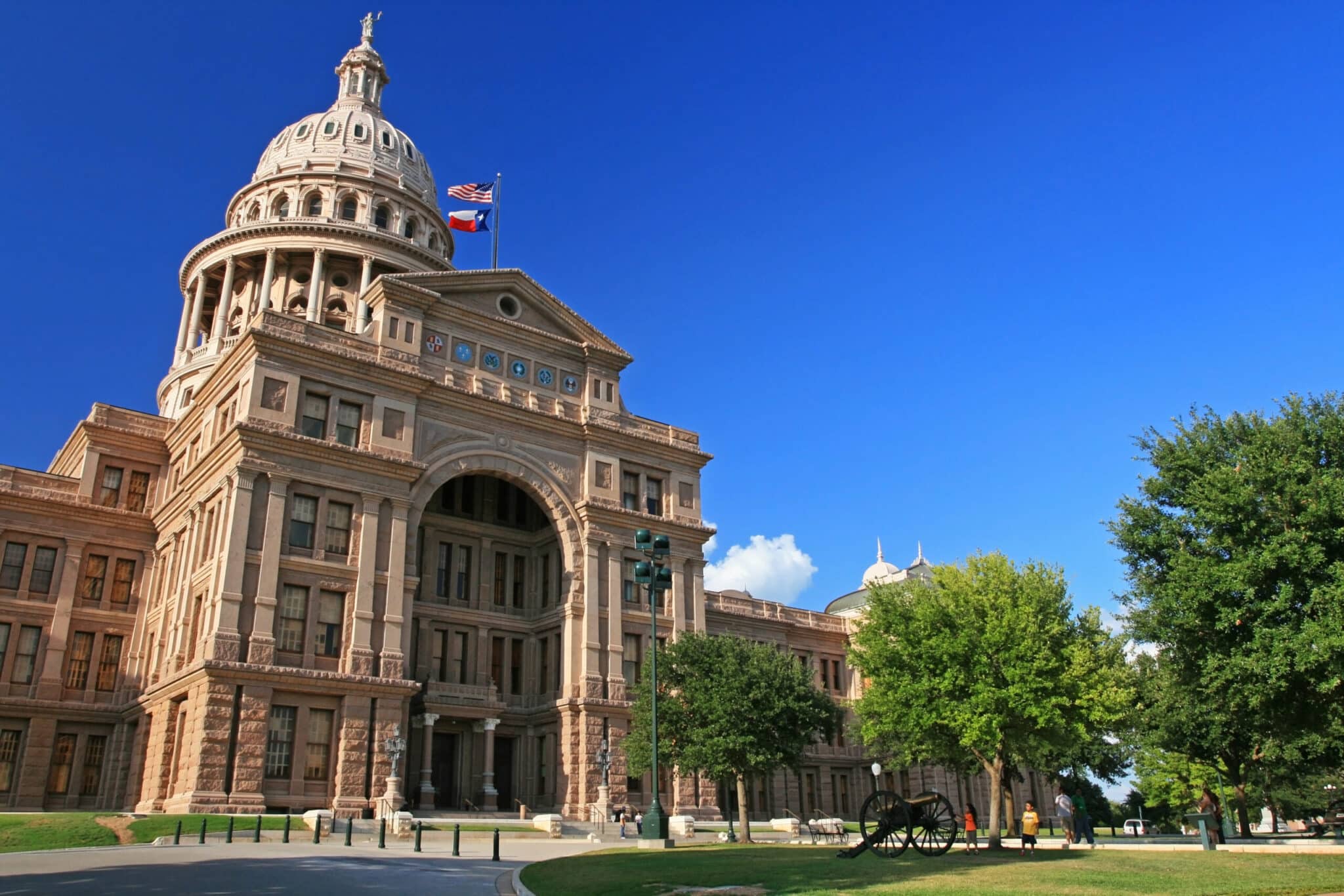 IF VOTING FOR CANNABIS FRIENDLY CANDIDATES IS HOW YOU CHANGE THE LAW IN THE STATE OF TEXAS IN NOVEMBER, HERE'S WHERE THEY STAND
We've finally escaped primaries in the state of Texas with the runoffs giving us our November candidates and new seat holders. Some seats are called as there will be no opponent on the ballot in November. Unfortunately this also means that there is likely to be a point of contention among people when it comes to discussing cannabis friendly candidates showing on the ballot where there are incumbents and party loyals.
When it comes to the individual reps on the ballot, most Democratic candidates have shown to be in favor. That does not mean the Republican candidates are always opposed either. Texas NORML has put together a wonderful list of candidates that responded to a survey they put forward well before primaries started. Several questions were asked and candidates were given a chance to respond. If a candidate for your state house or senate district has not responded, it is recommended that one reach out to the contact information listed on the survey results for that candidate.
On a state level it's not looking so much in the favor of the Republican candidates this election. Greg Abbott has signaled that he does not want to see prisons and jails filled with cannabis offenders, but has also put forward that possession should still be hit with criminal penalties instead of civil penalties. Abbott has stated that he is a hard no on legalization of marijuana and has not signaled any current favor towards expanding the medical cannabis side of things in Texas.
Abbott's Democrat opponent Beto O'Rourke is almost a total 180 on cannabis positions. Beto has posited legalizing to help provide property tax relief and help to fund schools in the state. Expanding the medical program on the radar, and so is eliminating criminal penalties. It should be expected to be a big topic when it comes time for debates between the candidates.
Abbott's stance on criminal possession charges, while better than not moving it at all, is hit by a roadblock of the incumbent Lt. Governor Dan Patrick. Patrick is the Republican incumbent running for this election with Democratic opponent Mike Collier making a ballot appearance return. Collier was the Democrat opponent 4 years ago and lost by a narrow margin.
Patrick has vocalized in a previous legislative session that any movement to decriminalize cannabis possession would be killed in the Senate.Legalization is off the table with Patrick and the notion of getting medical advancement is insanely difficult given that Patrick has shown to not be favorable and his stand-ins during his absence on the floor have been rather against cannabis progression as well.
Collier has been vocal about changing the law in the state and has been in favor of using the program for the same reason's Beto has. Collier has also noted that a vast injustice has been created socially with the criminalization of cannabis and that legalization would rectify that. One may think that Collier would be a Texas favorite for this election given his work within the oil industry in Texas along with his work with the highly trusted accounting and audit company PriceWaterhouseCoopers. The agency is known for maintaining the integrity and secrecy of the academy award nominations every year. Oil and election integrity – sounds very Texas.
Then there is the race for AG Commissioner. Incumbent Republican Sid Miller has been on the record saying that he desires to see cannabis move forward for medical reasons in the state of Texas and changes for the better with the hemp program in the state. These statements came about before the most recent legislative session. Unfortunately, Mr. Miller was not very vocal publicly during the 87th legislative session and a hemp cleanup bill was killed over delta-8 language added by the senate. Medical only moved a slight margin with no public statements from Miller during the legislative session on that topic either.
Sid's opponent is Democrat Susan Hays. Susan is an attorney and a rancher in Texas and has most recently been in the spotlight as one of the attorneys involved in the smokable Hemp ban case. Susan has helped to craft the hemp bills in Texas and guide the process so that things like who is responsible for what, would make more sense. Of course language gets changed after drafting it and before it's submitted for official filing by an official. Hays has been vocal about having a properly regulated program in place that makes sure each law enforcement agency in the state is aware of the agricultural programs Texas now has legalized.
And when it comes to attorney general, there is the incumbent Ken Paxton whose office is currently fighting the delta-8 cases brought forward by the Texas Hemp Federation. Paxton's office was initially trying to defend a retail ban along with the manufacturing ban of smokable hemp products in the state of Texas. The retail ban was not kept as DSHS dropped fighting to keep it. Paxton has not shown any support for the industry.
Rochelle Garza is the Democrat opponent that Ken Paxton will have to face in November. Garza's stance is that of "it never should have been criminalized. The fight for legal cannabis isn't about making a dangerous substance legal. 18 states have already legalized cannabis, and Texas needs to be next if we want to jump-start criminal justice reform."
It would be great to see conservative statewide office holders showing the enthusiasm Sid Miller was showing in 2020. The voting base is for it and that includes Republican voters when promoting it to fund schools and keep property taxes down. As much as there are conservatives that are for having a stellar medical program the way Oklahoma does, the key positions within the statewide offices, don't seem to be there.
The offices and incumbents need votes to stay around and every candidate is doing a behavior to either obtain something or avoid something. They need votes to obtain time in office and avoid getting out to the curb. Elections happen so that people can decide to not give them their votes if they cannot learn to do the right things for the people when in office. This is your voice Texas, this is your vote. We as journalists shouldn't tell you how to vote when it comes to articles such as these. But when it comes to these topics we can give you the facts available on their positions and the candidates history with the topics.
Be sure to vote, Texas. If you are not registered, do so. Start finding out now what your voting locations are and your candidates. Ask them questions. Use your first amendment right and question these people. To check out the NORML voting guide for Texas, just Google Texas NORML Voter's Guide
Hey Thanks for the kind words . . I'll try to make that correction

I recommend the Texas hemp reporter ? Be seen and be heard with Russell ✌️

Hey, yall had great coverage of the event, any way yall can email me photo one of your lady photographers…

Hello Stacey, I really enjoyed your article about Shayda and Sydney Torabi at Re-Start CBD. Their cannabis knowledge, enthusiasm, and…

Aw, this was an extremely nice post. Taking a few minutes and actual effort to generate a really good article……