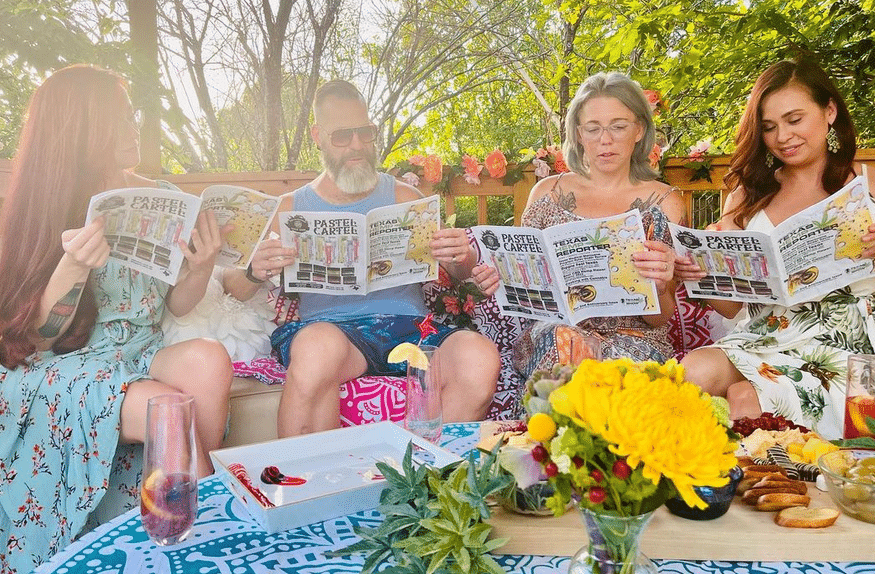 If you're looking for an eclectic mix of local glass, CBD products, delta strains and more, check out Mr. Nice Guys in north Austin.
Located at 13201 Pond Springs Road, Suite 105-A, Mr. Nice Guys is far from your run-of-the-mill smoke shop, according to owner Kelly Gartzke.
"We have an amazing selection of local glass as well as work from artists around the country," he said. "We try to be the shop that carries something for everybody, and we always have a friendly, knowledgeable person working."
The shop takes its name from the 1998 movie Half Baked — the popular marijuana culture comedy. Through the years, it has grown a loyal customer base.
"When new customers come in, we hear them say, 'I found my new smoke shop' all the time," Gartzke said.
Gartzke first opened the shop in south Austin with his business partner, Jeff Turner, in 2006, but it wasn't their first business venture. They also own Chief's BBQ on South 1st Street. Four years ago, Mr. Nice Guys moved into its north Austin location — close to The Local Outpost Saloon and Shenanigans Nightclub. In addition to its broad selection of products, the shop strives to provide top-notch customer service.
"We want every customer to leave with a smile," Gartzke said. "We take really good care of our customers. One of the things we do that most shops don't is that if you come in and ask for an item we're out of or we don't carry, we put you on a list and call you as soon as the item comes in."
Gartske calls the store a "one-stop-shop" for CBD, vapes, glass and more. In addition to hand-blown smoking accessories, Mr. Nice Guys carries glass jewelry, marbles and millefiori (decorative glass pieces with distinct, intricate patterns). It also carries CBD treats for dogs and humans, as well as a unique collection of apparel and backpacks. They are also planning for an 1,800-square-foot expansion. Be sure to follow them on Instagram (@mr_nice_guys_austin) for emerging details
Gartzke said business is good and that the shop's sales have doubled since the pandemic struck in 2020. "We're headed for another record year this year," he added.
Hey Thanks for the kind words . . I'll try to make that correction

I recommend the Texas hemp reporter ? Be seen and be heard with Russell ✌️

Hey, yall had great coverage of the event, any way yall can email me photo one of your lady photographers…

Hello Stacey, I really enjoyed your article about Shayda and Sydney Torabi at Re-Start CBD. Their cannabis knowledge, enthusiasm, and…

Aw, this was an extremely nice post. Taking a few minutes and actual effort to generate a really good article……