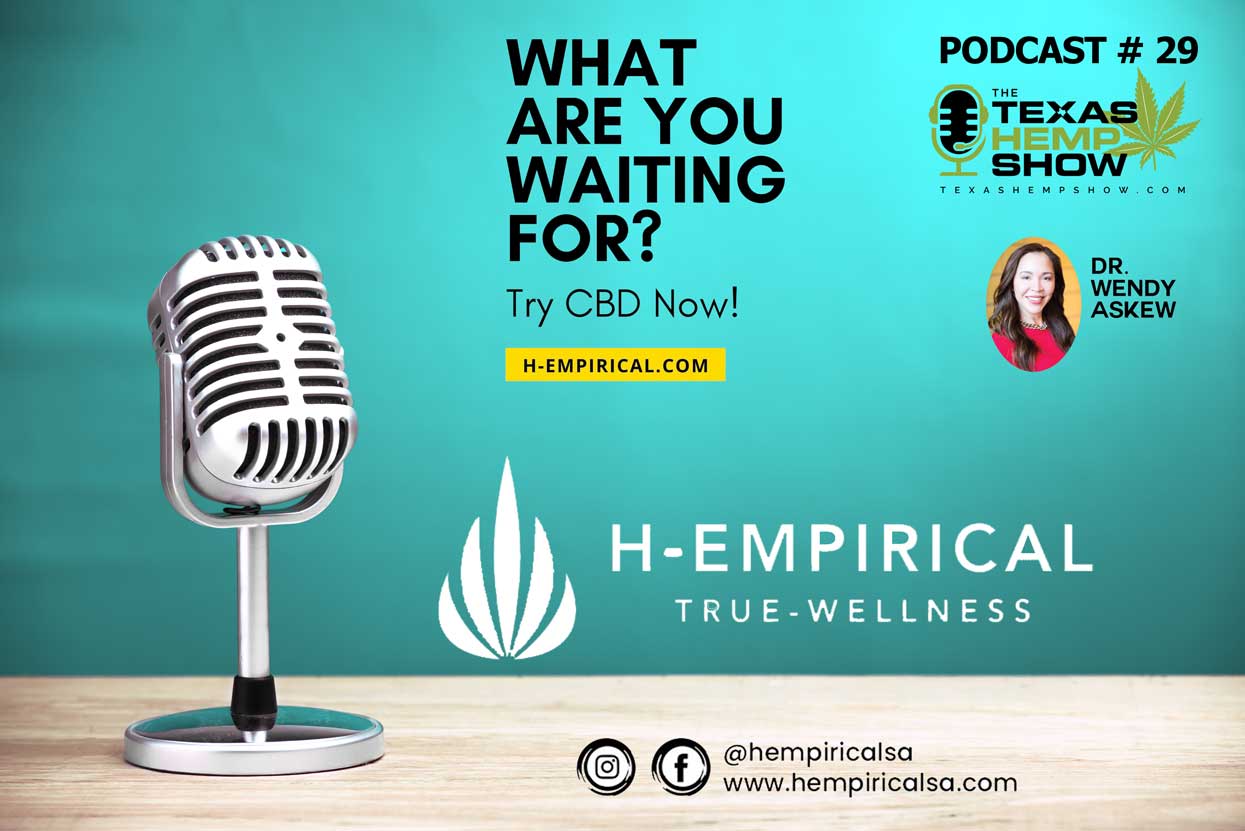 Jesse, Russell & Coleman talk about the existing bills with the 87th Legislature that remain on the chopping block; while they also interview H-empirical CBD CEO John Long and head Medical Director Dr. Wendy Askew.

John Long is CEO for H-Empirical, Inc. He is also the CEO for Agronomics of
Texas and investor for Totally Happy Cows, LLC (An CBD Agriculture company
for cattle and horses). He's has been a nurse for 28 years specializing in ER,
ICU, Rheumatology, Gastroenterology, Neurology and Dermatology.
Dr. Wendy Askew is a board-certified Obstetrician-Gynecologist in private practice in San
Antonio, Texas. She is also board certified in Functional and Regenerative Medicine. Dr.
Askew is the Chief Medical Officer for H-Empirical, Agronomics of Texas and Totally Happy
Cows LLC.
Hey Thanks for the kind words . . I'll try to make that correction

I recommend the Texas hemp reporter ? Be seen and be heard with Russell ✌️

Hey, yall had great coverage of the event, any way yall can email me photo one of your lady photographers…

Hello Stacey, I really enjoyed your article about Shayda and Sydney Torabi at Re-Start CBD. Their cannabis knowledge, enthusiasm, and…

Aw, this was an extremely nice post. Taking a few minutes and actual effort to generate a really good article……