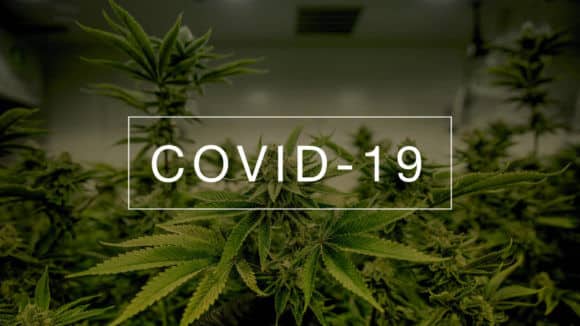 "Legalize It" has not been an easy song sung by all Texas constituents in the push for complete marijuana reform in the Lone Star State, but many steps have been taken by legislators in the development of industrial hemp production with state licensing opened this past March for potential growers. Many question if the full legalization of cannabis to include marijuana will quickly follow, especially in the wake of mass unemployment and budget shortfalls with the COVID-19 shutdown which challenges the prior pushback of it with the future potential there to really bring in the green.
Should the proposed national SAFE banking act pass in Congress, it would create a "safe harbor" for the financial institutions backing legal dispensary and grow operations operating under state law but not yet backed by federal law. They would not be prohibited or penalized for their affiliation with these businesses, creating the foundation to collect tax revenue from the booming marijuana industry which estimated to have reached $15 billion in sales last year alone. Substantial increases of marijuana sales during the shutdown were reported in states who have already legalized it recreationally and deemed dispensaries essential businesses in the majority of those states. These states are closer to reaping the benefits that potentially mirror the post-prohibition lift of the ban on alcohol which generated a great deal of revenue nationwide, but what does it look like for Texas in the time being?
As one of the leading global growth sectors, cannabis continues to appear on more and more ballots across America and beyond medicinal and recreational use it creates a wider new market opportunity on the non-narcotic side of hemp as an alternative crop for US farmers. Ultimately, the opportunities for this cash crop bringing in the cash are endless, no matter what end of the spectrum of cannabis you may be on. It has the potential to be the future of textiles, construction materials, bio-plastics, fuels, and food for both humans and livestock, all grown on home soil. And as of March 2020 Texans can apply for their license to grow but still await the green light to do so. Experts like the Texas Hemp Growers Association, however, warn those looking to quickly cash in on the cash crop that it's not going to be an overnight success. There are quite a bit of agronomic requirements and education that will need to feed into all of the legal and regulatory framework currently being put in place. Farmers and growers need to understand and integrate the multitude of economies around this market to cultivate the most success. But that's not to say it can't be done, it just needs to be done right. And that's where Texas legislators and Texas Department of Agriculture have been working alongside federal leaders like the USDA on rulings for state hemp programs and continue to build the infrastructure of it all to benefit the average Texan. New economic growth is on the horizon but is there more untapped potential that could help in the shorter term?
Heather Fazio, the director of Texans for Responsible Marijuana Policy estimated in a recent interview with CBS Austin that "[with potential legalization,] even with modest taxes imposed, the State of Texas could bring in as much as $1 billion. This funding can help fill the budgetary gap created by government shutdowns in response of COVID-19." But how fast would and could the state even be able to move towards full legalization in hopes to mitigate loss? So far it has met expectations leading up to what directors had projected in the overall hemp plan yet remains a question whether 2020 will see the first crop year for licensees. And, without, would revenue from the hemp alone be enough to revitalize the state? Many questions arise and remain with the full benefit this crop could provide and the terrain is everchanging with the amount of research being poured into it at every level. Economists advise that financial success lies in the proper infrastructure being put into place alongside laws which helps validate Texas' slow and steady pace, but are we going to need to pick up the stride in this race with recent global economic downturn? It has remained a hot topic on both conservative and progressive tickets and recent socioeconomic changes surrounding the Coronovirus pandemic raise a whole new set of factors to consider in it.
As the push towards decriminalization of it in its entirety continues, it evolves with the needs of the people and as we're met with an issue that affects us nationally, the potential to reap full benefits of the plant sparks even more of a conversation this season for Texans especially. It has already proven to be a budding industry but the question remains how far will we allow it to bloom?


I think the regulated cannabis industry should only be the medicinal side, where patients want and require stricter manufacturing and…

Absolutely, we need to expand TCUP and provide folks with alternative natural therapy that actually works.

This is Dan Bowling, I think I am registered for the sky to soil solutions program for January 26th at…

This is the most in your face display of Corruption ever displayed by any of the states that issue licenses…

Hey Thanks for the kind words . . I'll try to make that correction