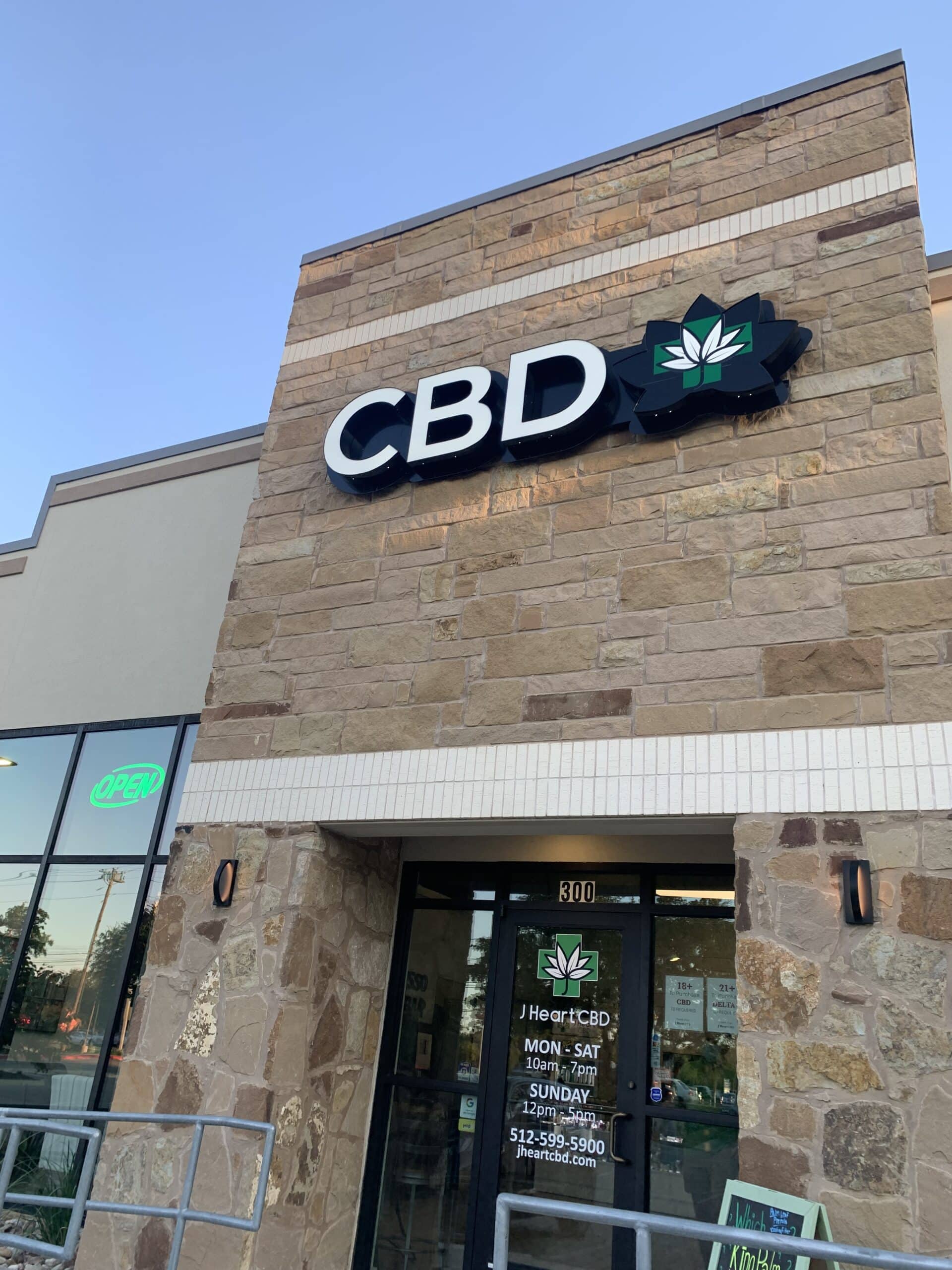 J Heart CBD is a woman-owned CBD franchise built out of passion and service from the heart of one Austin entrepreneur.
Connie Hurley opened her first location in Cedar Park in August of 2019 after investing in the cannabis industry and discovering the growing market for CBD in Texas. She has since opened another location in January 2021 on North Lamar Blvd and continues to make natural health and wellness her business. With 30 years experience as an entrepreneur in a variety of fields, including a handful of coffee shops and wholesale distribution on the island of Guam, she made the decision to sell off those businesses to relocate stateside and ultimately invest in this other popular plant pouring her heart into helping fill other people's cups in life through plant medicine.
Her vision for the business has been to provide products and educate consumers on the benefits of CBD and how it improves quality of life for those who suffer with chronic pain, anxiety and sleep issues. Connie takes great pride in vetting all of her 25+ vendors and offering a line of premium products to her customers. J Heart offers a wide variety of tinctures, edibles, smokables, topicals and even a pet line with choices in full spectrum, broad spectrum, isolate and delta 8.
The storefront and staff of J Heart CBD is something else she takes great pride in. With a clean, welcoming space, the business caters to introducing a wide variety of customers to CBD products and the staff is committed to taking time to explain all of the benefits and make an educated decision on the best choice possible for their needs. Employees undergo consistent training and education on all of the up to date research on hemp products so that they are dedicated to providing the utmost service to their clients and all have a passion to help change lives. Another unique feature to the store blends two of Connie's passions – coffee and CBD. Their in-house espresso bar provides customers with a choice of CBD, or non, brews to purchase while they browse, serving as another comfort of service.
As the general public continues to gain acceptance for CBD and plant medicine, personal anecdotes of success remain the greatest avenue of change that is pushing the industry forward on a larger scale. Connie and her staff always welcome and share personal stories from their clients in their CBD journey and the story behind the name is a touching commemoration for Connie herself of her daughter, Jessica, whom she lost 8 years ago to drug overdose. The path of natural medicine she took following her loss has been in the spirit of her daughter and Connie is currently seeking out local Austin addiction centers to give back to in community involvement in her name through J Heart.
The 2 locations can be found at 908 W. Whitestone Blvd Unit 300 in Cedar Park and 6719 N. Lamar Blvd. in Austin as well as online at jheartcbd.com
I think the regulated cannabis industry should only be the medicinal side, where patients want and require stricter manufacturing and…

Hey Thanks for the kind words . . I'll try to make that correction

I recommend the Texas hemp reporter ? Be seen and be heard with Russell ✌️

Hey, yall had great coverage of the event, any way yall can email me photo one of your lady photographers…

Hello Stacey, I really enjoyed your article about Shayda and Sydney Torabi at Re-Start CBD. Their cannabis knowledge, enthusiasm, and…