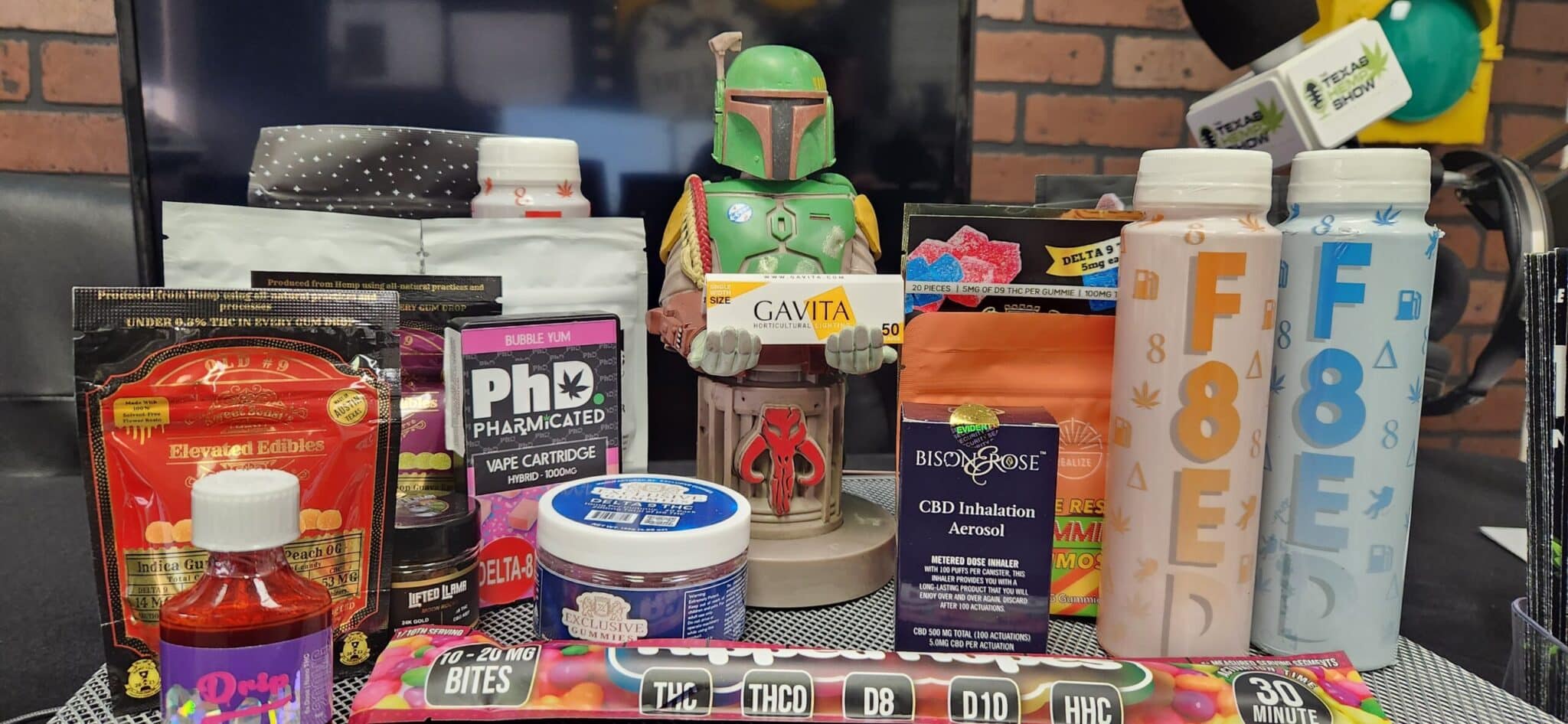 Texas advocates and business owners should be prepared at minimum to fight like hell if needed.
Texans turned out to the polls late October and early November to show who they favored to be stewards of Texas for the next two to four years.
The results are a largely unchanged Texas legislative landscape. Republicans still have a majority, a few new faces will appear, and statewide incumbents that ran kept their seats.
Last year, I chimed in on delta-8 in Texas. I noted that in this next legislative session we can expect to see varied interests coming out on all sides, including medical marijuana groups that are going to have input about this, and the hemp industry needs to be ready with answers and be ready to fight for their products. We are all in this together and we all need to push the industry forward together in a healthy and responsible fashion if we want this to work.

I think those words are still true today. With what everyone saw transpire in the 2021 legislative session, people should be ready for a war on the hemp front overall. Delta-8 is not the only thing on the line.
We watched as several bills moved over to the senate, to include one that dealt with penalty reduction measures for concentrates of marijuana. The hemp clean-up bill was involved in the mess that resulted in the death of both bills.
Take a look at the current planks for the Republican Party of Texas and you'll notice that they mention hemp. That the party wishes to reduce the regulation of hemp in the state. How would that even be done in a state where the state is looking for its program to meet just the minimum federal requirements to stay as open as possible?
The program gets more restrictive is what takes place. How can removing regulation make things more restrictive you may be asking. Currently the state of Texas has a regulation as part of the law for the hemp program that keeps a county from banning hemp as a whole or in part. They cannot ban the transportation through their county, per federal law, but when has that stopped Texas from still arresting for the transportation of hemp and confiscating the plant?
Deregulating in that area would allow places like Montgomery County, Navarro County, and counties across the panhandle to explicitly ban the substance. It could be flower they ban, it could be oils that they ban. Edibles could go away, so could industrial hemp if they so desire. They could just say that hemp as a plant is banned there.
Delta-8 was the obvious target last session. It was setup in a way to cause factions between the hemp industry. Farmers vs shops was the dichotomy that was evident in the end. Both should be on the same team though. The farmers make money from their product currently being sold by shops as the industrial side is still getting set up to process mass product. Ending either side of that equation in the next few years will cripple the Texas hemp market even further.
Federally a court has ruled that delta-8 is a legal item on that level. That if congress intended for it to not be an item of legal availability, the body could have done something about it by now. There is nothing that explicitly states though that a state has to keep a specific isomer.
This should be expected in the upcoming legislative session. And it must be said as a big picture item that hemp bills are not the only place where hemp can get torn apart. The industry will have to pay attention to all of the cannabis bills put forward this session. Delta-8 could face issues in any number of bills.
Pay attention to the advocacy organizations in the state and when they are releasing updates about legislative items. If you're a consumer, be ready to write letters and show up to hand out information or be available when a mass lobby day is announced. For business owners and consumers alike, be ready to testify at committee hearings that could be scheduled for 8am one morning and not have the bill heard until 9-10pm at night or possibly later.
If you are a business owner in this space, this is part of running your business from the start of the legislative session, until the end of said session in 2023. Your business is on the line, your farm is on the line, your processing facilities are on the line. If you are a consumer, your favorite products are on the line. Do not let this slip away without a massive push to keep it in place at a minimum.
I think the regulated cannabis industry should only be the medicinal side, where patients want and require stricter manufacturing and…

Hey Thanks for the kind words . . I'll try to make that correction

I recommend the Texas hemp reporter ? Be seen and be heard with Russell ✌️

Hey, yall had great coverage of the event, any way yall can email me photo one of your lady photographers…

Hello Stacey, I really enjoyed your article about Shayda and Sydney Torabi at Re-Start CBD. Their cannabis knowledge, enthusiasm, and…