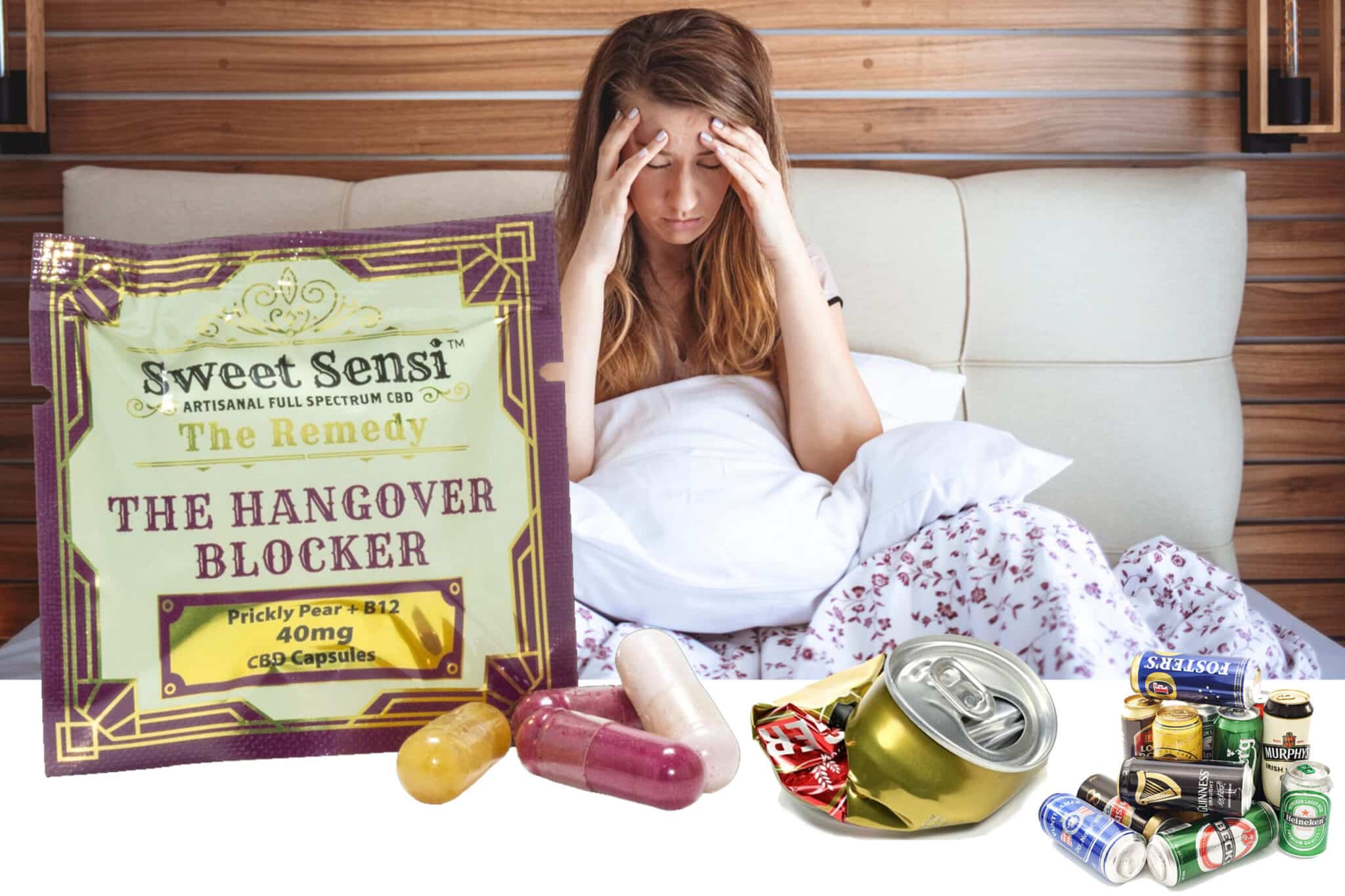 As the years go by, I find myself drinking less and less because the hangovers keep getting worse and worse. But every once in a while, it would be nice to indulge in a fun night out without having to suffer the brutal consequences.
This is exactly the problem Sweet Sensi's new product solves. The Hangover Blocker is comprised of prickly pear, CBD and B12. I have heard that prickly pear is a magic hangover cure, but I brushed it off as an old wives' tale. With Sweet Sensi's new product hitting the market, I finally had the chance to find out for myself.
It was a typical Saturday night, and I decided I wanted to go out and unwind with some drinks. I took the four capsules that make up The Hangover Blocker with 16 ounces of water as the package directs. The directions also advise taking the pills two hours before drinking, but I only waited one hour.
I wanted to put The Hangover Blocker to a true test, so I didn't hold back. I had beers. Then, I had shots of tequila and whiskey followed by more beers. I indulged in what would normally result in two days of misery. But not this time.
When I woke up the next morning, I felt hungover at first. But the symptoms quickly faded. The next thing I knew, I was out enjoying brunch and a Bloody Mary at Bouldin Acres In Austin. Based on past experience, I would have without a doubt spent the day in bed if it weren't for The Hangover Blocker.
Needless to say, Sunday Funday got a little carried away, and the drinks kept flowing. When I got home that night, I took another package of The Hangover Blocker hoping it would save me. On Monday morning, I arrived at my office at 8 a.m. with a smile on my face and no hangover.
I 10/10 recommend this product. Visit sweetsensiwellness.com to try it for yourself.


I think the regulated cannabis industry should only be the medicinal side, where patients want and require stricter manufacturing and…

Absolutely, we need to expand TCUP and provide folks with alternative natural therapy that actually works.

This is Dan Bowling, I think I am registered for the sky to soil solutions program for January 26th at…

This is the most in your face display of Corruption ever displayed by any of the states that issue licenses…

Hey Thanks for the kind words . . I'll try to make that correction