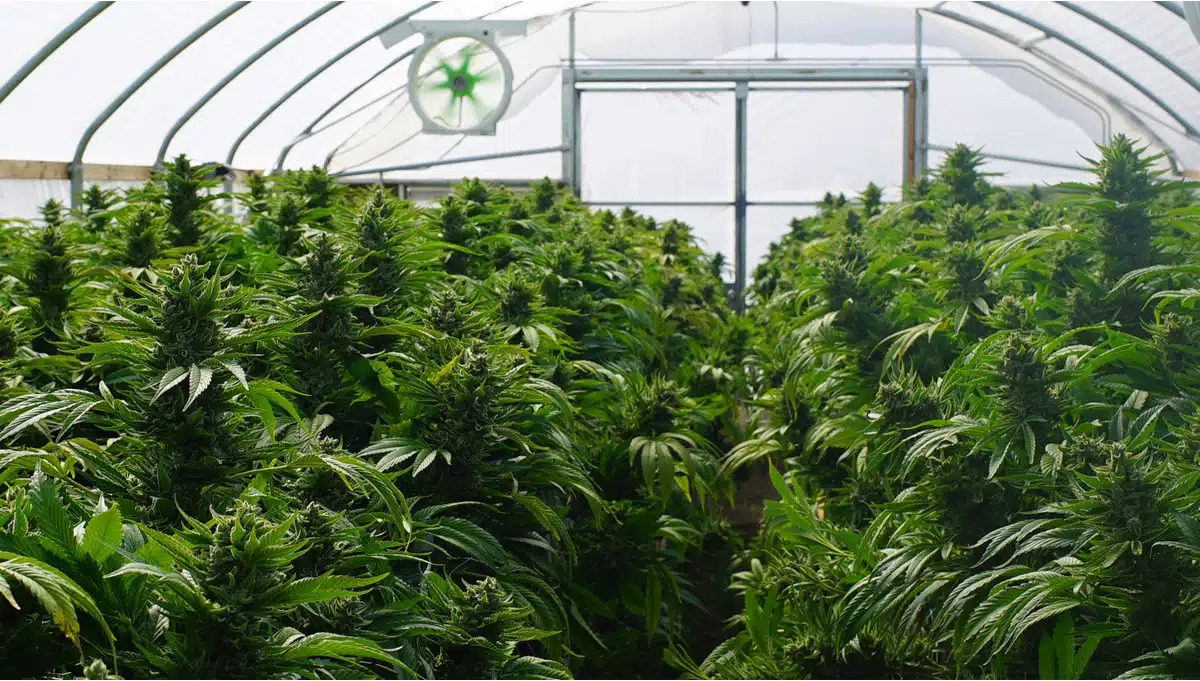 Are you a plant lover looking to expand your collection yet concerned about your lack of green space? Look no further than the confines of your home. It can be equally frustrating to expand upon your love of plants especially if you don't have a yard. You don't need a green thumb as long as you have the right materials, setup, and proper care, you can turn your greenhouse dreams into an indoor paradise reality.
You should first decide where you want to put your plants and how large the setup should be.
The location of your plants should be easily accessible, and of course, the size of your setup should be based on how much space you have and how many plants you want to grow. Most houseplants need bright, indirect light, although most will be happy with a window facing East, West, or South. If you don't have much natural lighting in your home, you will need to buy LED Grow Bulbs for your DYI greenhouse.
Secondly, it's important to consider the type of material you will need.
Some examples can be wood, metal, or plastic framing depending on your goal. Select the right materials for your greenhouse to ensure proper ventilation, temperature, and humidity. Glass or plastic is a great choice of material since it allows light to pass through quite easily. Although if you don't want to spend time building a greenhouse, you can store them in a vitrine or even a curio cabinet that may be ideal granted, they get light and are properly hydrated. A frame is essential to the foundation of your greenhouse. You can add ventilated plastic sheeting around the frame to trap moisture.
Next, plan your layout, including placement and any other additional features, such as shelving and/or lighting. Consider your path and ventilation system to ensure your greenhouse is easy to navigate to (if it's large) and maintains a healthy growing environment. Adding shelving to your greenhouse may be best if you decide to grow your collection further.
Lastly, hydration is key, depending on the types of plants you have. You should install a small humidifier and fan to help hydrate your critters in case you are not available to water your plants daily. Greenhouses can be very hot during the day, so it's important to have a cooling system in place to regulate the temperature. You can choose to have ventilated plastic sleeves around your shelving so you can easily lift them up to let air in.
List of supplies you may need to get started:
Cabinet or shelving (price varies)
LED Grow lights… $35-45
Humidifier (price varies)
Small Fan $10-15
Power strip $5
Humidity meter $1
Plastic Sheets (in case you decide to use a shelf with openings)
Heavy Duty Stapler to staple the plastic sheets to the wood frame
Ultimately plants can be great pals for removing toxic agents in the air through a built-in air purification system they have. The addition of plants can also improve your health and has been known to sharpen your focus if you have an office or classroom. The level of difficulty to design your greenhouse is medium to low. An indoor greenhouse can help create a warm inviting space where your plants can thrive year-round. An indoor greenhouse is a great idea if you are out of town often or if you live in an area where it freezes during the winter months. You can easily control the environment of your DYI project and start enjoying your greenhouse vibes regardless of the weather outside. But remember that if you love your plants year-round, they will love you back with their endless potential! Happy Gardening!
Hey Thanks for the kind words . . I'll try to make that correction

I recommend the Texas hemp reporter ? Be seen and be heard with Russell ✌️

Hey, yall had great coverage of the event, any way yall can email me photo one of your lady photographers…

Hello Stacey, I really enjoyed your article about Shayda and Sydney Torabi at Re-Start CBD. Their cannabis knowledge, enthusiasm, and…

Aw, this was an extremely nice post. Taking a few minutes and actual effort to generate a really good article……