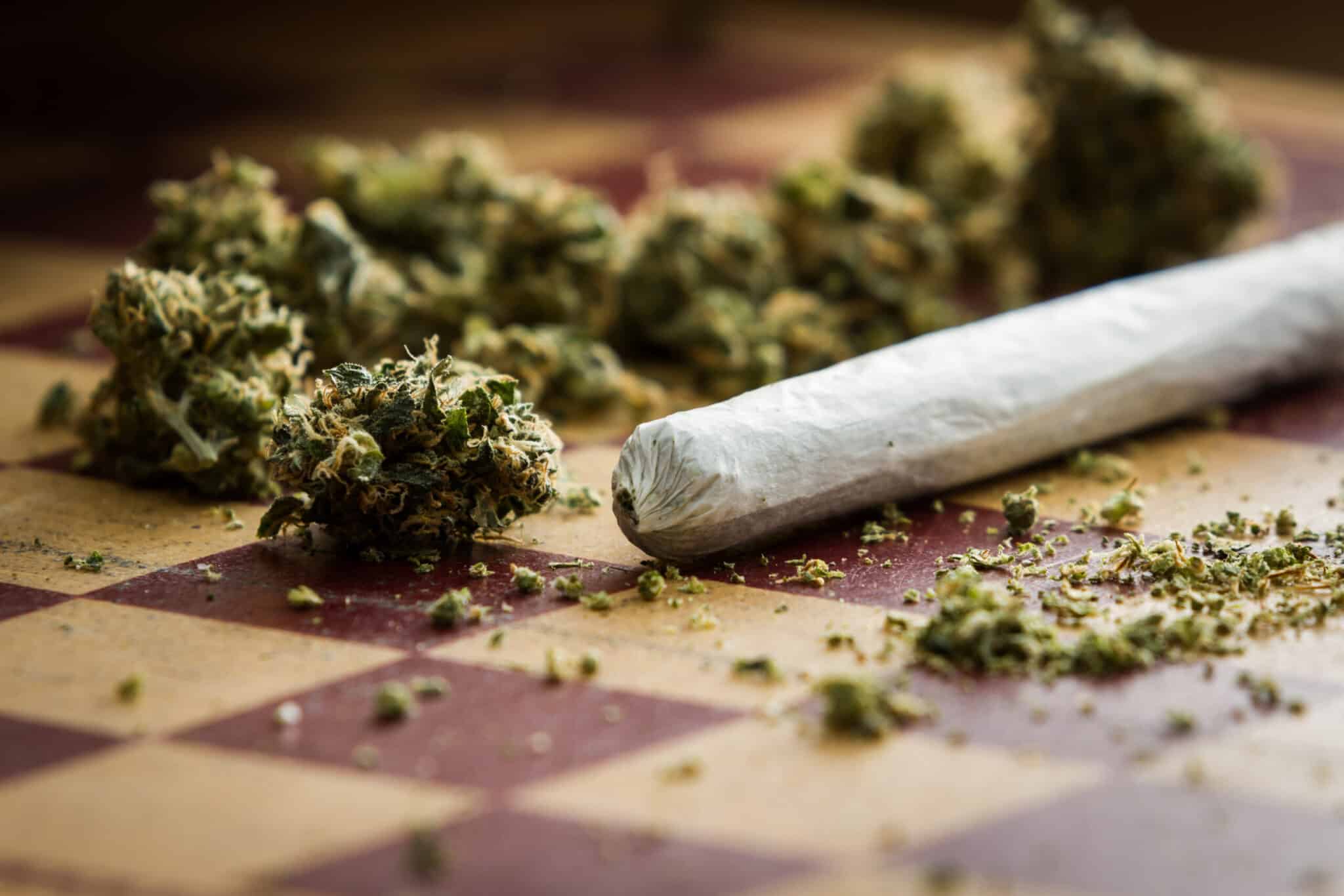 Grassroots and Hemp Seeds: How Traditional Political Action Has Failed TX Cannabis
With the 87th Texas legislature having come and gone without any particularly exciting progress on cannabis, it is clear that efforts on selling the conservative voting bloc on legalizing it have not been as fruitful as we might have hoped. Sessions come and go, and while other states are generating billions of dollars in tax revenue through recreational cannabis markets, funding education and social programs, and generally not being the worst to their voting constituencies, Texas continues to push the bar on careless legislating.
It might be fulfilling, even entertaining, to blame the legislature and the politicians, but keep in mind we vote them in, and remember this when considering whose name to tick off next time. Willie Nelson for governor anyone? He does claim to have begun the "Teapot Party", but let's hope he doesn't take to tossing bales of cannabis into a harbor should Texas ever decide to legalize and tax the agricultural commodity.
Cannabis is Not from California, Nor Will It Turn Texas Into California
Texas does not have to become California to make progressive steps towards generating billions of dollars in tax revenue. Instead of hippie weed, why not country wildflower? It's all about framing and packaging, and given that some of the worst political presents in history were wrapped in the most wonderful cutest little boxes that the nation just could not wait to tear open, why not repackage the cannabis market for the Texan psyche?
The drastic leaps backwards concerning women's reproductive rights notwithstanding, the 87th Legislature of Texas denied cancer patients and veterans the ability to purchase cannabis with sufficient levels of THC to do what the entire purpose of medical marijuana is to do: provide adequate levels of THC to impactfully support treatment.
If the government were to limit the amount of alcohol allowed in beer to ineffective levels, or deny sufficient amounts of cheese to populate the space between patties and buns on a Big Mac, the nation would explode like a powder keg into a second civil war, complete with patriotic psychedelic fireworks (more on psychedelics in a future article).
So how do we get the conservatives on board and actually make some godforsaken progress this next legislative session? Pitch them not on the lifestyle benefits of pot, but on the economic value of the complete cannabis plant. Hemp is cannabis. Hemp is legal, employing thousands of citizens and generating millions in taxable revenue for good 'ol Tejas at this very moment.
The mainstream asks, "so how is hemp legal and weed is illegal if it comes from the same plant?" Great question, mainstream, let's draw a parallel they'll all understand.
The Alcohol and Tobacco Analogy Pushes the Dials and Doesn't Just Run the Wheels
Alcohol is to wheat what marijuana is to hemp and nicotine is to tobacco: an agricultural byproduct. All three are intoxicants, all three can alter one's consciousness, although only two kill hundreds of thousands of Americans annually, the two that are legal. Why again is marijuana illegal?
It's Already Here, Why Not Tax It and Save on Useless Law Enforcement Efforts?
The character played by actress Michelle Rodriguez in the film "Machete" by director Robert Rodriguez says something like "We didn't hop the border, the border hopped us." The historical and political poignancy of this quote from an otherwise grindhouse feature of ultraviolence and Danny Trejo-driven awesomeness aside, cannabis in a similar manner has already transcended the borders of Texas. We have legal hemp, and if you might be looking for a product of the cannabis plant containing more than the legally allowed .3% THC, you likely know a person, or know a person who knows a person. You dig? It's around, man, don't be a square and it just might find you.
Marijuana Enforcement Measures are Exceptionally Discriminatory
As reported by the New York Times, Willie Nelson was caught by canine officers in the West Texas Town of Sierra Blanca with a quarter ounce of "high-grade, domestically grown marijuana". Way to keep it 'Merican Willie. The Hudspeth County Attorney on the case, Kit Bramblett, stated to local publication The Big Bend Sentinel, "I'm gonna let him plead, pay a small fine, and he's gotta sing 'Blue Eyes Crying in the Rain' with his guitar in the courtroom. I ain't gonna be mean to Willie Nelson."
Now, substitute out "Willie Nelson" for "a Black teenager in a hooded sweatshirt", and take a moment to envision what might have happened to our theoretical teenager if caught in West Texas with a quarter ounce of "high-grade, domestically grown marijuana". I think it is safe to assume the canines and officers would have taken a different approach during the arrest, and the prosecutor would not be asking them to sing 'Blue Eyes Crying in the Rain' in the courtroom then let them go with a small fine.
Making the Effort? Reaching Out to Your Representatives
While you might think that the hemp companies generating hundreds of millions annually and their lobbyists will sway the minds of the Texas Legislature to legalize marijuana, don't. It hasn't happened yet, while recreational cannabis has been proving it value across the nation for nearly a decade at this point. While niche progress is made here and there to support commerce and the interests of the companies paying the lobbyists, as with the smokable hemp ban, broad political change takes broad effort on behalf of the body politic. Us.
Reaching out to your local representatives and communicating your position in support of legalizing recreational cannabis might be helpful. Before voting, determine who supports cannabis, and ask them what they plan to do in support of it if they make it into office. Vote with your voice, and inform your choices with hard data not glossy propaganda. Instagram is not news, but do slide into people's DMs whom you find attractive, that's what it's for they tell me.
Recreational cannabis is not far away from Texas, in fact there's a market just above us in Colorado, and quite a bit of products diverted from other markets already here. Whether or not Texas decides to do what is best for the citizens of the state depends upon us. Or not. In all likelihood the Fed will legalize cannabis before Texas ever does, so advocate and vote, or don't, it ultimately might not make any difference in the end. Just do you, live long and prosper, and maybe at some point you can legally buy a joint at a recreational dispensary in Texas to get over the futility of it all while allowing a moment in time to go up in smoke.
Cheers,
Michael John Westerman, Esq.
Central Texas' Landlord-Tenant Attorney


I think the regulated cannabis industry should only be the medicinal side, where patients want and require stricter manufacturing and…

Absolutely, we need to expand TCUP and provide folks with alternative natural therapy that actually works.

This is Dan Bowling, I think I am registered for the sky to soil solutions program for January 26th at…

This is the most in your face display of Corruption ever displayed by any of the states that issue licenses…

Hey Thanks for the kind words . . I'll try to make that correction