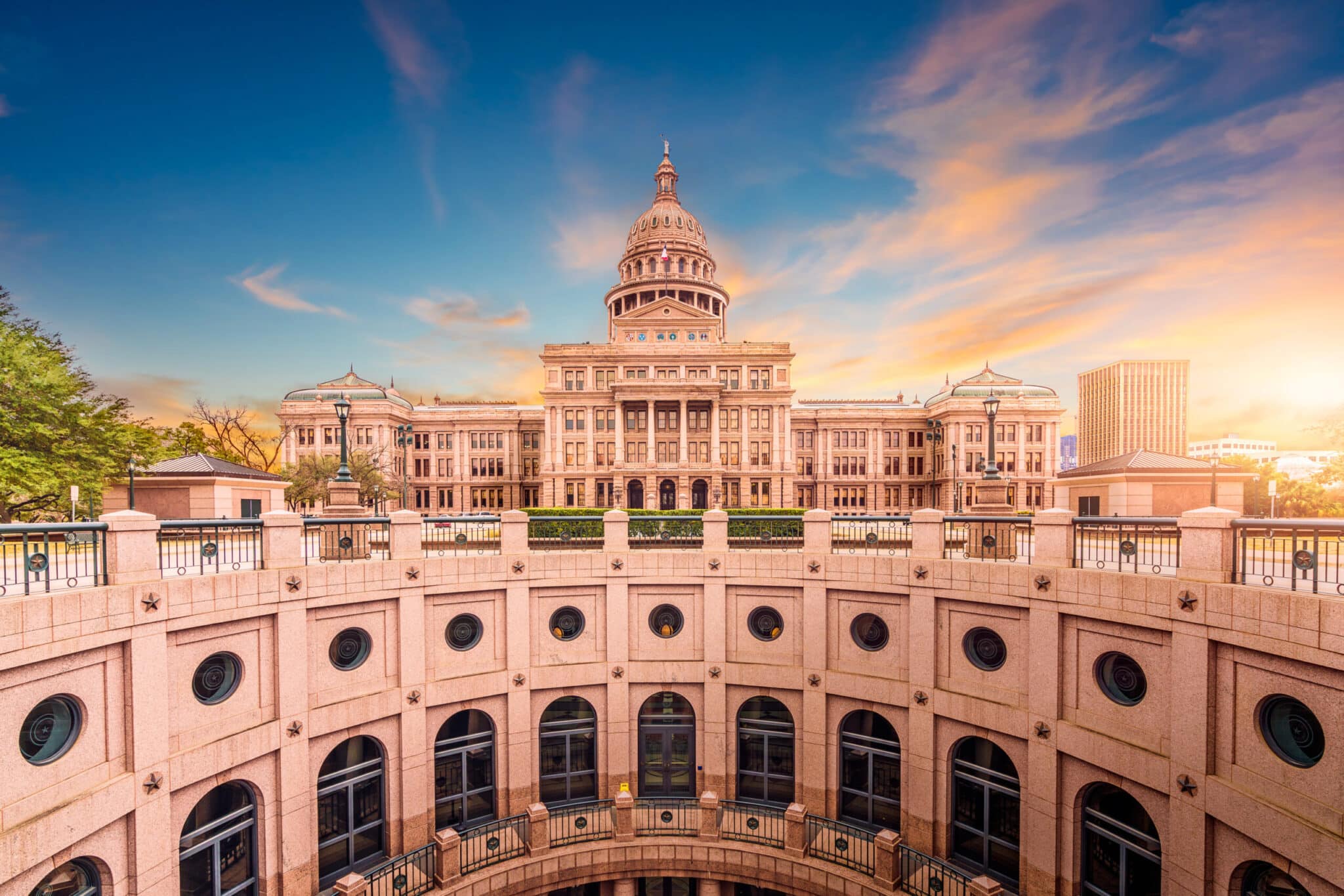 The Texas Hemp Reporter attended the first ever Texas Hemp Day at the Capitol and Rachel was there for a report with activity with lawmakers. Written & Produced by Rachel Nelson.
Texas Hemp Day at the Capitol was a huge success, marking the first time that Texas' hemp industry came together at the capitol. The event provided an opportunity for members to interact with one another, as well as state representatives and senators. The work accomplished at the capitol is expected to benefit the industry in the current legislative session.
The Texas Hemp Coalition expressed their appreciation to all those who came to Austin to show their support for the coalition and the Texas hemp industry, and looks forward to seeing them again soon.
As the 88th Texas Legislature convened on January 10, 2023, the Texas Hemp Coalition's tenant of "advocacy" is carried out during this session as they continue to fight for the industry's prosperity. The final day of the legislative session is May 29, 2023, and the coalition encourages industry supporters to reach out to their State Representatives and Senators to voice their concerns and support for the hemp industry in Texas.
The coalition's federal and state legislative priorities include protecting all cannabinoids for consumable hemp products, ensuring retailers and manufacturers are protected for future cannabinoid products for the market, advancing regulatory efforts towards legalizing hemp feed as a protein for animals for human consumption, urging the FDA to regulate CBD as a dietary supplement, protecting and fighting for farmers to have a more efficient program, updating legislation to reflect changes from USDA rules, passing a 2023 Farm Bill to reflect a more industry-supported hemp program, and giving agencies the ability to update statute per the 2023 Farm Bill.
In terms of Texas legislative priorities, the coalition is supporting SB 264 by Senator Charles Perry, which relates to the production, sale, distribution, delivery, and regulation of consumable hemp products, and SB 321 by Senator Charles Perry, which relates to the production and regulation of hemp, providing administrative penalties, and creating a criminal offense.
On the federal level, the coalition is supporting H.R. 6645: The Hemp Advancement Act of 2022 by Rep. Chellie Pingree, which aims to make it easier and more profitable for U.S. farmers to grow hemp while ensuring consumers of hemp are protected against unsafe products, the Safe Banking Act by Rep. Ed Perlmutter, which would protect institutions administering financial services to all legal cannabis businesses by preventing any penalization from federal regulators, and the Hemp and Hemp Derived CBD Consumer Protection and Market Stabilization Act of 2021 by Rep. Kurt Schrader, which would ensure that hemp-derived CBD and other non-intoxicating hemp ingredients could be lawfully marketed as dietary supplements.
Overall, the Texas Hemp Coalition's legislative efforts are focused on supporting the growth and prosperity of the hemp industry in Texas, and they are actively engaging with lawmakers and stakeholders to achieve these goals.


I think the regulated cannabis industry should only be the medicinal side, where patients want and require stricter manufacturing and…

Absolutely, we need to expand TCUP and provide folks with alternative natural therapy that actually works.

This is Dan Bowling, I think I am registered for the sky to soil solutions program for January 26th at…

This is the most in your face display of Corruption ever displayed by any of the states that issue licenses…

Hey Thanks for the kind words . . I'll try to make that correction