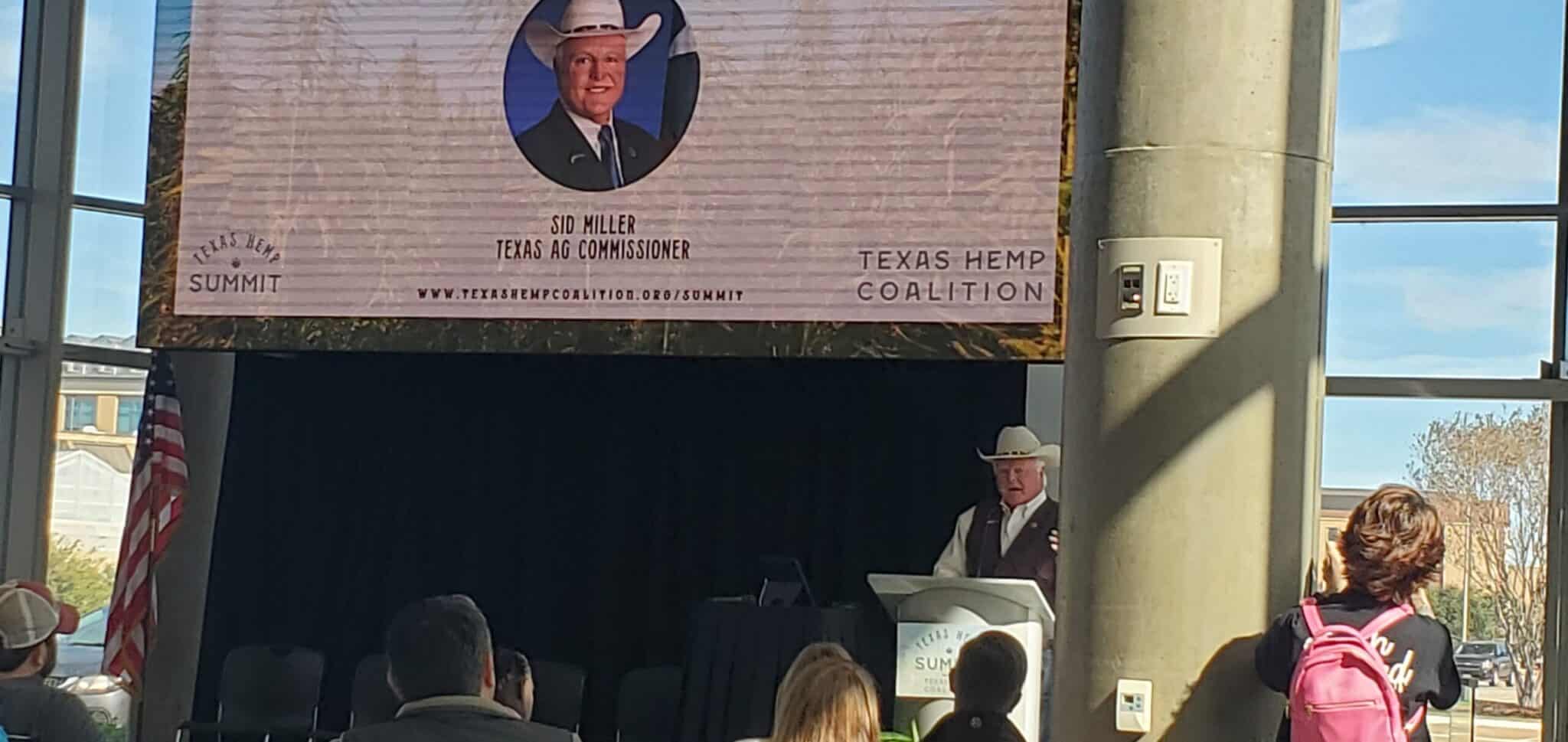 The Texas Hemp Reporter magazine and the Texas Hemp Show are a proud media sponsor for the Texas Hemp Summit Nov 11th – 12th at the Texas A&M Agrilife Center in College Station.
Many guest speakers talked on Hemp, Genetics, testing, media, farming, marketing and other panels. Hosted by the Texas Hemp Coalition the first annual event has been a successful gathering of industry leaders and those in the rising cannabis industry in the Lone Star State.
The newly elected Texas AG Commissioner now serving in his third term; Sid Miller was the Keynote speaker on Saturday and discussed the possibility of the future industrial Hemp in Texas as well as the rise in American companies going green with electric cars, sustainable energy and sustainable development in farming in the coming years. Industrial Hemp will hopefully pick up the pace in emerging technologies in science especially in construction and building one panel shared on Friday with a focus on Building with Hemp.
Veterans in Hemp also shared a panel on Friday as well as the panel hosted by Dr Russell Jessup who runs the Hemp breeding program at Texas A&M University. Several of the grad students spoke on genetic programs and research into hybridization of Cannabis in interbreeding among the types of strains.
In all, the event is a great success and will explore more opportunities for Hemp in Texas. We are members of the Texas Hemp Coalition ourselves and also encourage you to consider a membership of you have interest in participating in the Blooming cannabis space in Texas.
for mmore information about the event and the Texas Hemp Coalition visit them online at http://TexasHempCoalition.org
Hey Thanks for the kind words . . I'll try to make that correction

I recommend the Texas hemp reporter ? Be seen and be heard with Russell ✌️

Hey, yall had great coverage of the event, any way yall can email me photo one of your lady photographers…

Hello Stacey, I really enjoyed your article about Shayda and Sydney Torabi at Re-Start CBD. Their cannabis knowledge, enthusiasm, and…

Aw, this was an extremely nice post. Taking a few minutes and actual effort to generate a really good article……