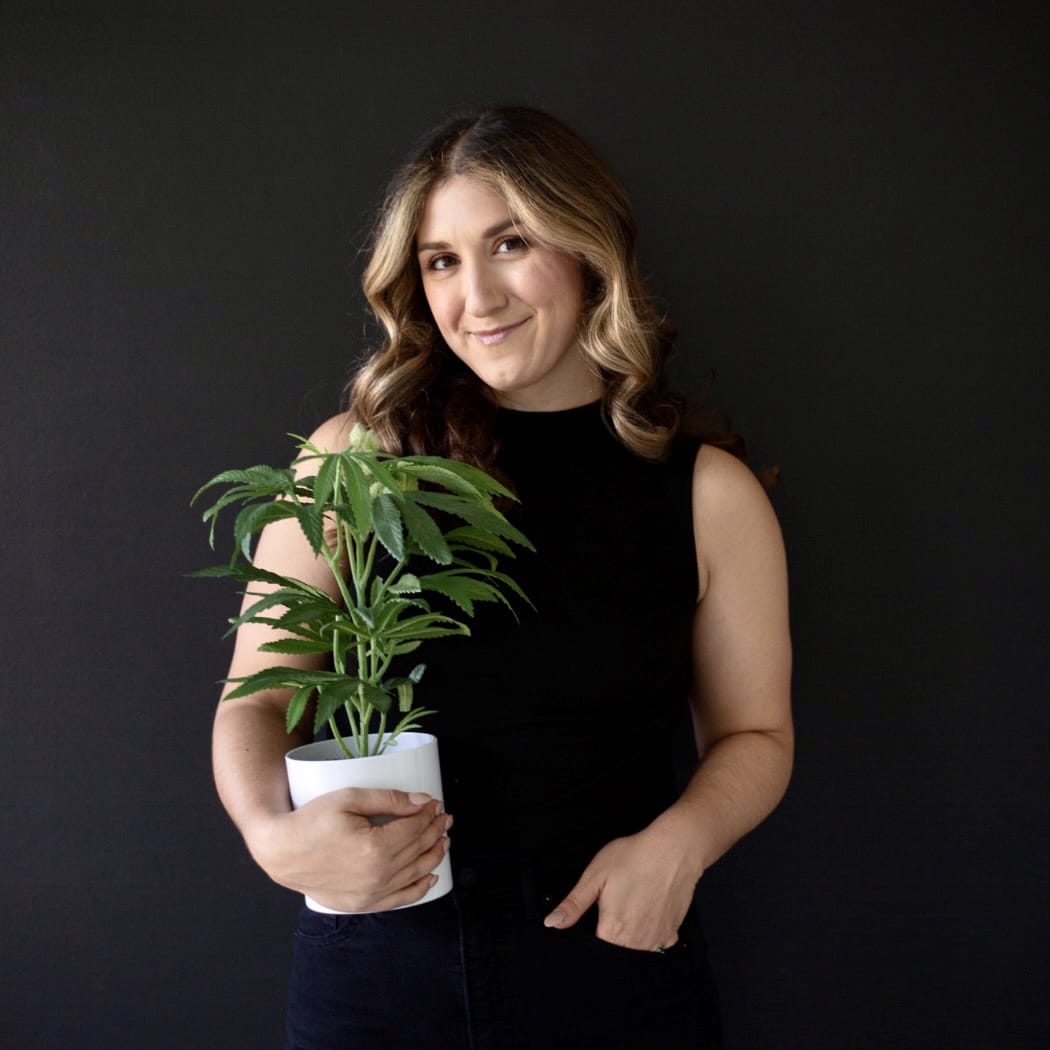 A popular question that comes up in my retail (RESTART CBD) is when will Texas recreationally legalize cannabis? And with the 88th legislative session currently in session as of January 10th, 2023, a good reminder is that, in Texas, bills become law during legislative session.
PLEASE NOTE: Recreational legalization is also referred to as "Adult Use".
So now is a really good time to break down the aforementioned question with timing and history in consideration.
Let's begin by defining the word "legalize"- according to Oxford Languages it is to "make (something that was previously illegal) permissible by law."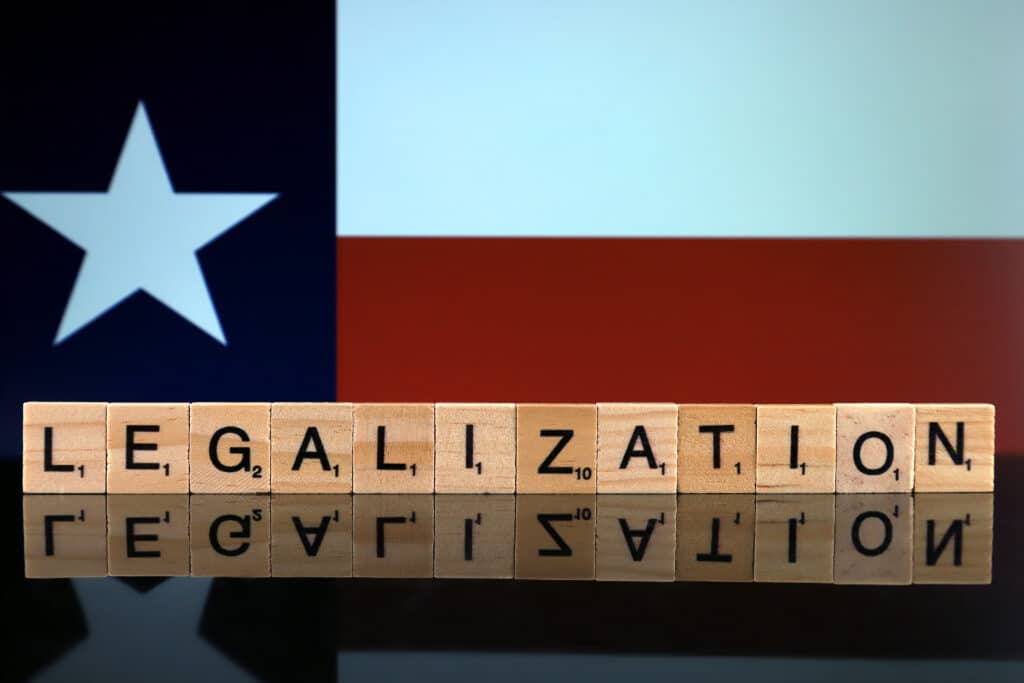 The whole reason we're advocating for cannabis legalization in Texas is because starting in 1915, El Paso was the first US city to individually restrict cannabis. It would go through further restrictions up until the possession of cannabis was banned statewide in 1931. And until 1973 it would remain classified as a narcotic with the possibility of life sentences imposed for possession of small amounts.
In June 1973, House Bill 447 was signed into law to significantly reduce penalties for cannabis offenses. Prior to its passage Texas had the harshest cannabis laws of any state in the nation, with possession of any amount classified as a felony offense punishable by two years to life in prison. With the passage of the bill, possession of up to two ounces was reduced to a class B misdemeanor, punishable by a $1000 fine and prison sentence of no more than 180 days.
Fast forward to June 2015 when Governor Greg Abbott signed Senate Bill 339 – the Texas Compassionate Use Act (TCUP) – to allow the use of low-THC cannabis oil (less than 0.5% THC) for the treatment of epilepsy. (For those of you who may be unaware, TCUP is our states medical marijuana program.)
Then in June 2019 House Bill 1325 was also signed into law by Governor Abbott to legalize the cultivation of industrial hemp (cannabis containing less than 0.3% THC). This bill also legalized possession and sale of hemp-derived CBD products without need for a doctor's approval as compared to the TCUP program.

Now let's pause right there, because for the last four years some interesting things have shifted for TCUP and for hemp in Texas. During the 2021 87th legislative session, we saw the TCUP program expand to 1% THC and added conditions including all forms of cancer and PTSD. And in the hemp, the Texas Supreme Court upheld the ban on the manufacturing and processing (but not sale) of smokable hemp in June 2022.
Getting back to the question at hand, when can we expect to see cannabis recreationally legalized in Texas? Personally speaking, I think you have to take into consideration Texas' timeline. We meet every two years as a state, and TCUP is capped at 1% right now amongst other setbacks the program has. I anticipate the TCUP program will try to expand yet again this legislative session but how much is yet to be determined, so more to come at the end of May when session ends.
I also encourage you to look into the differences between a medical marijuana program (our current version is TCUP) and adult use recreation. Medical marijuana programs require a doctor sign off to essentially to qualify you into the program. Compared to adult use recreational where it is more akin to purchasing alcohol once you are of legal age.
The variations of the program types are what we're fundamentally discussing, and to see what and when Texas might make her move, we should look to some other states programs for examples of what to expect.
Missouri is a great example of a shorter timeline between medical- which was legalized in 2018, and adult use recreation- which was legalized in 2022, just four years later. Or compare that to Illinois who legalized medical in 2014 and adult use in 2020, so six years later.
Now on the other end, you have states like Arizona who legalized medical in 2010 and it took them a decade to legalize adult use recreation in 2020. Or another Texas neighbor, New Mexico legalized adult use recreation in 2022, and that was after 15 years of medical which was legalized in 2007.
The main takeaway is it is going to take time to go from a mature, key word mature, medical marijuana program to an adult use recreational program. And considering Texas meets every two years, and our current TCUP/Medical marijuana program is capped at 1% and there are other limitations to their program, I anticipate that getting sorted out in the next two to six years in legislation before you begin to see recreational legalization on the horizon.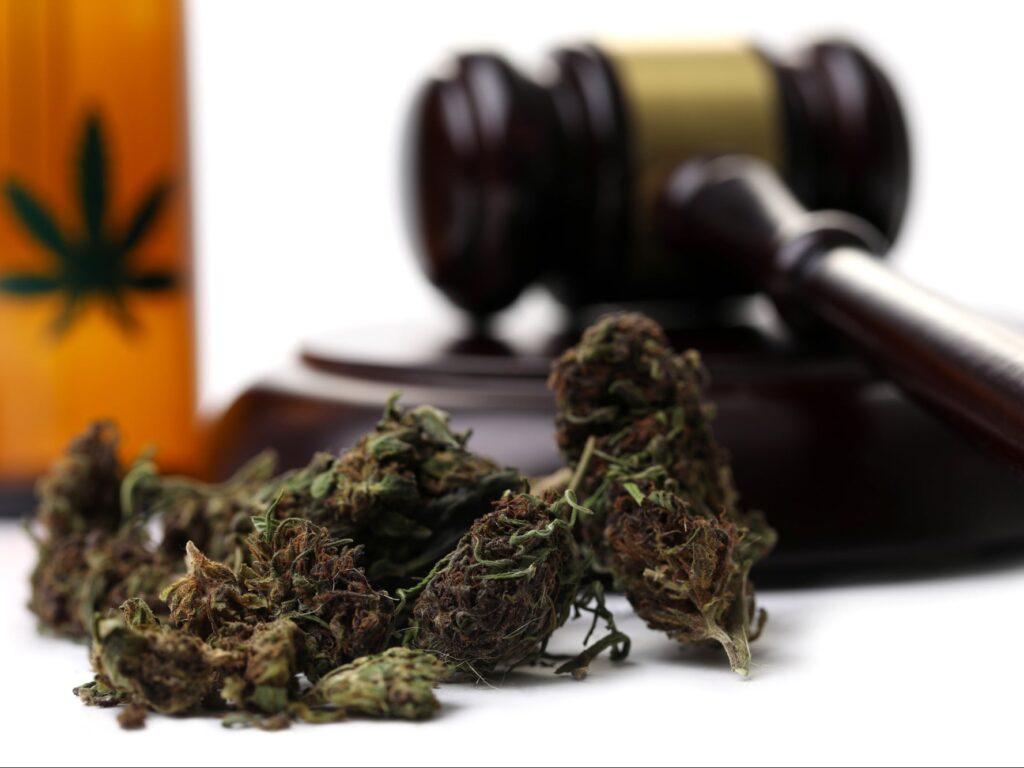 Another major plot twist to throw into all of this is the fact that during this time, hemp became federally legal and state legal allowing for up to .3% Delta 9 THC on a dry weight basis. Almost all these mature marijuana states like Colorado, California, and Oregon legalized medical, then adult use, then hemp. But in Texas we have a different call to order. We're slowly expanding medical into a mature program, then hemp became legalized, and we're still advocating for adult use.
I'm not going to pretend like I know how things are going to go in Texas, but I'm paying attention to the market across our the United States and paying attention to Texas politics. It's going to be an exciting Texas Legislative session, and I hope you'll be following along. I'm a part of an organization called the Texas Hemp Coalition, they are going to be leading a lot of advocacy and policy work for the hemp industry this session, so if you want to get more involved please check them out. Otherwise conversations like this can always be found at ToBeBluntpod.com.


I think the regulated cannabis industry should only be the medicinal side, where patients want and require stricter manufacturing and…

Absolutely, we need to expand TCUP and provide folks with alternative natural therapy that actually works.

This is Dan Bowling, I think I am registered for the sky to soil solutions program for January 26th at…

This is the most in your face display of Corruption ever displayed by any of the states that issue licenses…

Hey Thanks for the kind words . . I'll try to make that correction