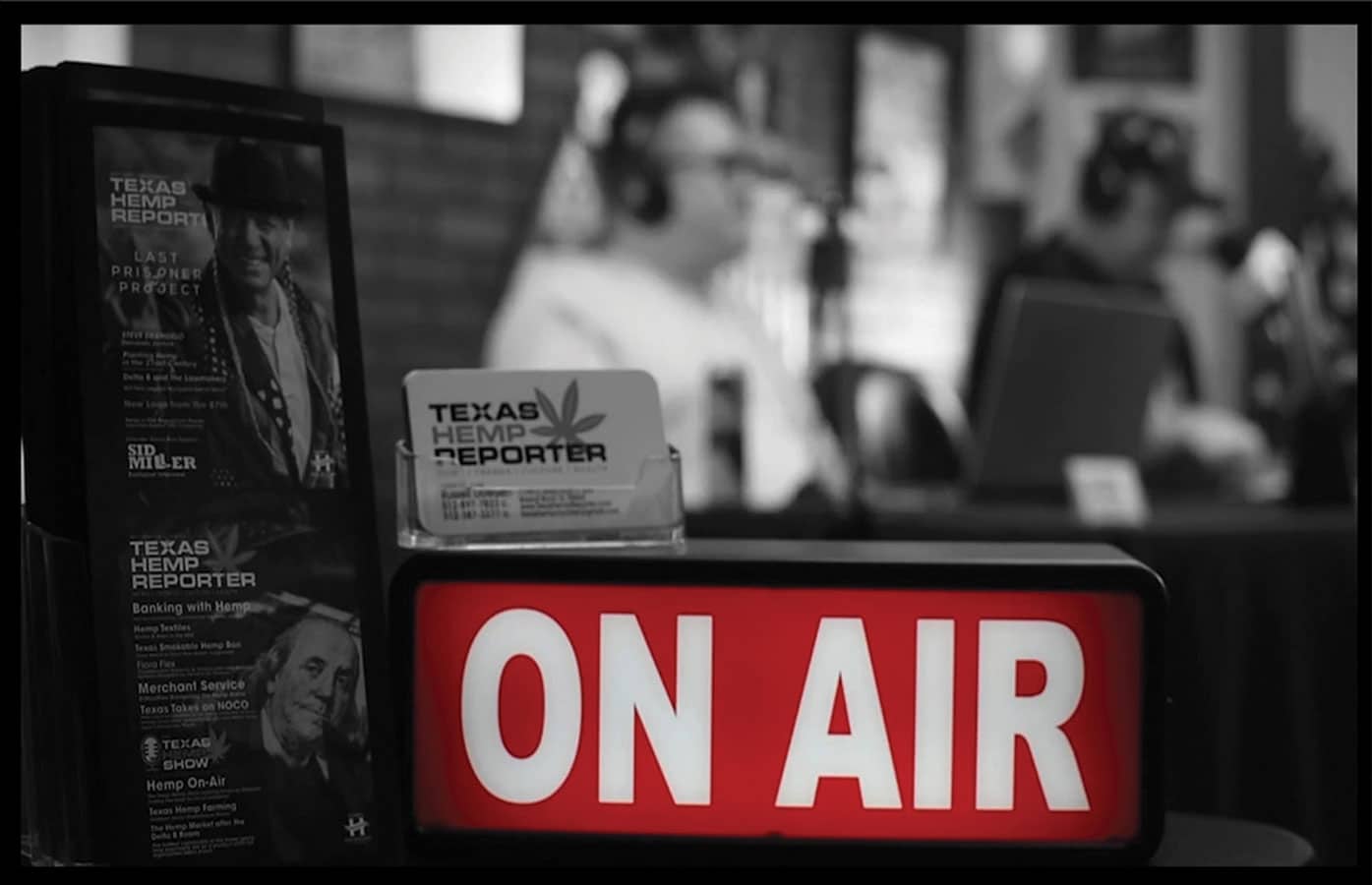 In the past 24 months we have published some great information on the revolving door
that is Texas cannabis. From Chelsie Spenser smokable hemp ban coverage, to Lisa Pittman's
interview with Sid Miller, the pages of the Texas Hemp Reporter have covered a lot in the last two
years. In honor of our 2nd birthday we thought it would be nice to recap a "In Case You Missed It"
article to commemorate the body of work thus far.
We discussed our History of Texas hemp in an issue discussing the story of George Trout, a
Texas pioneer in hemp production in Raymondville Texas in the mid 1930s. This was in
Issue # 3 of 2020 where we also covered the magical mystery tour of the DEA's new
rules on Delta-8 with Andrea Steel & Lisa Pittman's article,
"Smokable Hemp Goes Puff".
That same edition we also introduced Sweet Sensi in Austin Texas as they make the
candies that make us feel good. In fact, Greg Autry would later grace us with his
appearance on the cover of Issue # 5 in February of 2021. Our 2nd edition covered
Herring Bank and their experience in the cannabis-hemp industries of finance and
banking as well as profile Texas Dept. of Agriculture Commissioner Sid Miller.
Sid has a great interview with me on Podcast # 37.
Issue #4 covers the 1st Annual Taste of Texas Hemp Cup with Patrick & Liz.
The event's artwork made the cover of the December edition of 2020. The Hemp Cup
was a celebration of Texas' first harvest of "legal-cannabis" with an expert judging panel
like Kym Byrns, Leah Lakstins and Max Montrose. With live glass blowing, vendor tents,
food, music, and hemp tastings the Hemp Cup was a victory for Texans breaking ground
on the first year of producing legal cannabis plants.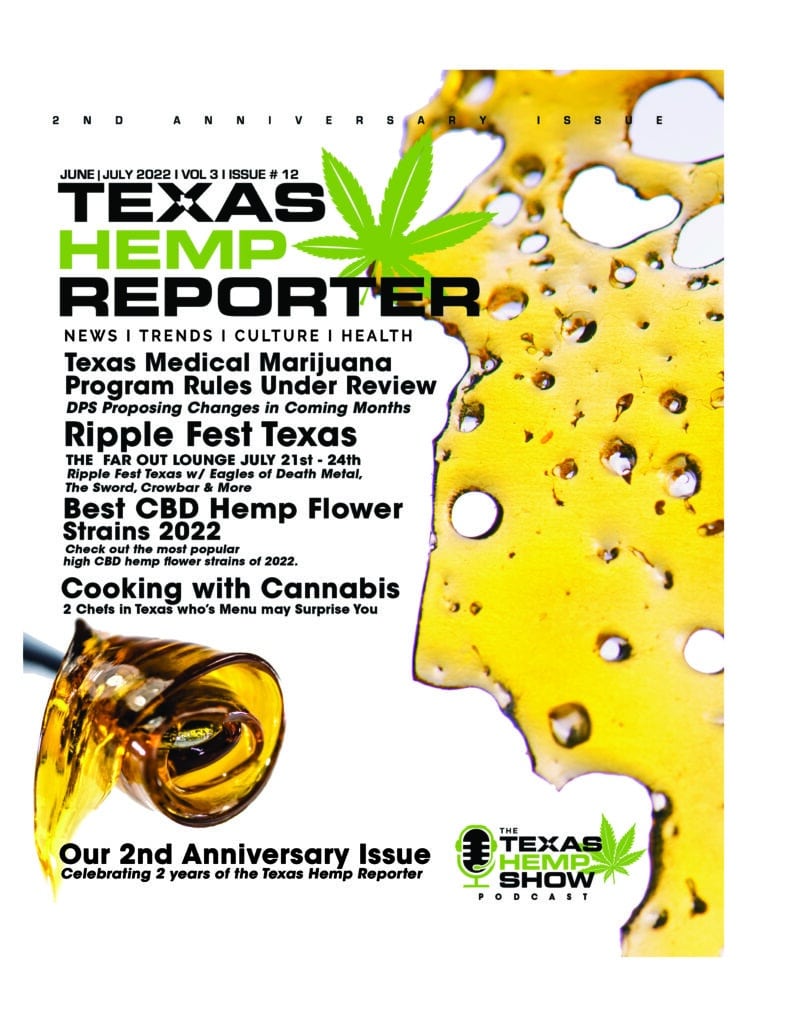 Calvin Trostle, the Last Prisoner Project, Lee Vernon, Heather Fazio, Lisa Pittman,
Mr. Good Bud and his "Greg Autry method" would kick off the new year in February 2021
with an informative issue covering seed to sale and the supply chain, along with
hemp trademarks, and a preview of NOCO including the announcement of the
Texas Hemp Awards winners.
We also had time in 2021 to interview Steve DeAngelo, Tommy Chong,
Freeway Ricky Ross, Cheech Marin, James Belushi & Kymani Marley.
Earlier this year we spoke the all the Agricultural Commissioner candidates,
profiled Jack Herer and interviewed his son Dan, covered another Texas Hemp Cup
and documented the history of 420 and the cannabis culture in our last edition.
A big thank you to all of our advertisers and our writers for making this publication possible.
We hope that you are enjoying having an actual real print product covering hemp and
cannabis here in Texas. Hang in there TEXAS, we will get there. The day of legal green
recreational cannabis is not too far down the road. We have already gotten our veterans
and cancer patients medicine and will get chronic pain and doctors discretion in the
coming session. So keep on picking us up, support us if you can, and you can always
listen to the Texas Hemp Show wherever podcasts are available.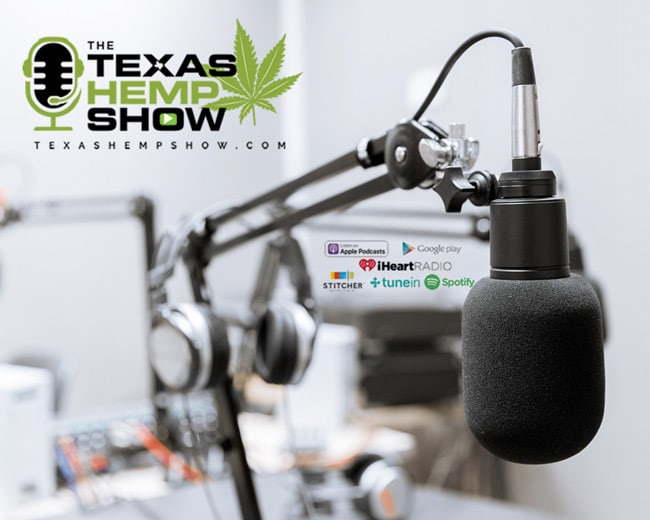 Remember, we are all affecting the culture. Make your voice heard, reach out and
say hello and tell folks about the Texas Hemp Reporter. Now, can someone
please put me in touch with Willie Nelson or Matthew McConaughey?


I think the regulated cannabis industry should only be the medicinal side, where patients want and require stricter manufacturing and…

Absolutely, we need to expand TCUP and provide folks with alternative natural therapy that actually works.

This is Dan Bowling, I think I am registered for the sky to soil solutions program for January 26th at…

This is the most in your face display of Corruption ever displayed by any of the states that issue licenses…

Hey Thanks for the kind words . . I'll try to make that correction